10 Sleek & Sexy Wet Hairstyles For Men
The slicked backed, wet look has been a classic when it comes to men's hairstyles, and is timeless, cool, and sexy. You might have seen it on Hollywood icons like George Clooney and Brad Pitt. If you would like to join the ranks of them and change up your look, we've got you sorted!
Here's a guide of 10 sleek wet hairstyles for men. Whether you wish to wear it slicked back or combed over to one side, make sure you have the appropriate hair products – and plenty of it too!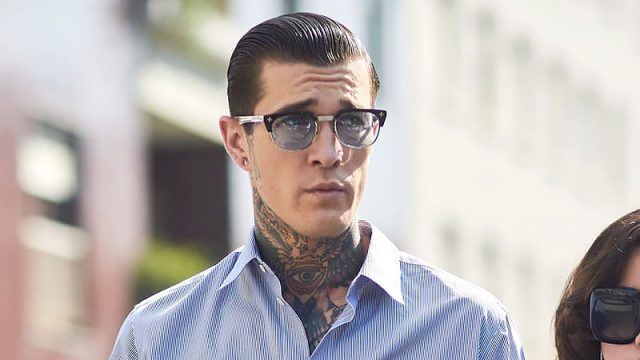 1. Slick Back
Suited for men with all different hair lengths and textures, this classic rock-and-roll hairdo is easy, versatile, and can upgrade your appearance in an instant. To achieve the look, apply plenty of gel or pomade to your hair, brush your hair back with a comb, and finish with hairspray.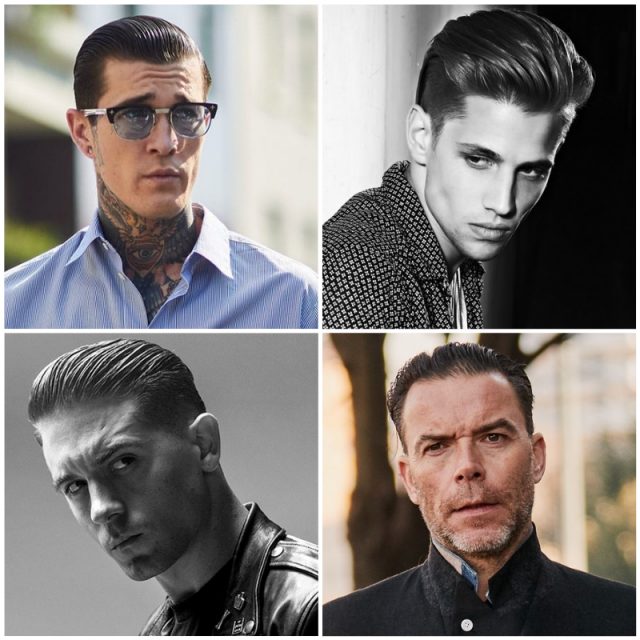 2. Side Part
If you want a more tidy and refined look, the side part is the way to go. Work some gel into your hair, a little bit at a time, focusing on separating the long section. Then sweep it all off to one side and smooth down the shorter side. To finish off, you can use a wide-toothed comb or even your fingers, depending on how neat you want the result to be.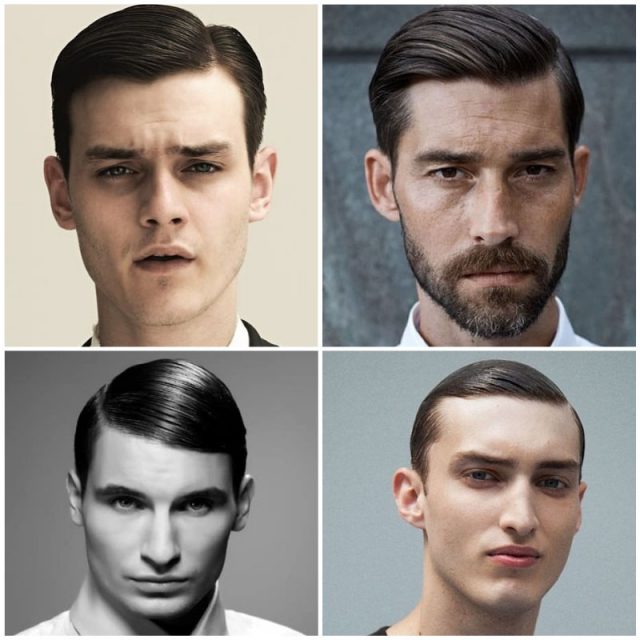 3. Fringe
If you've got a naturally long face or wide forehead, you can conceal a bit of it by adding a fringe. You may want to go with a cool side-swept fringe or even front bangs for a more retro style. All you have to do is work some gel into your roots and comb the hair at the front of your head forward. Finish off with some hairspray to make sure it stays that way!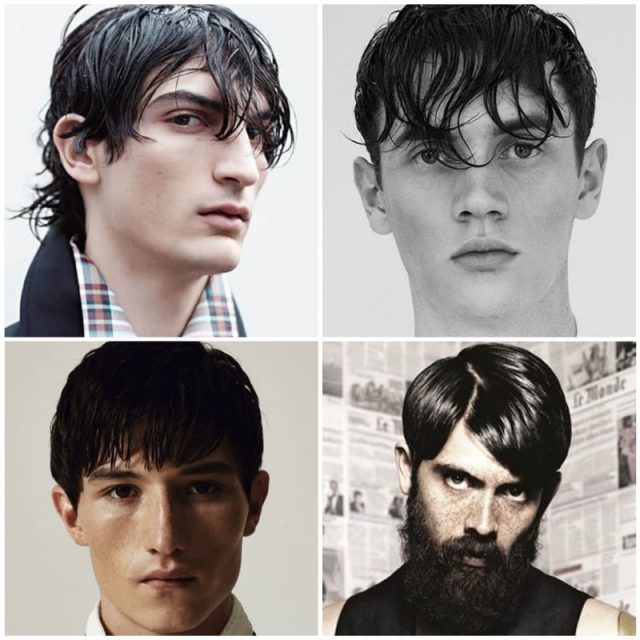 4. Natural Curls
Better suited for casual and social situations rather than a formal event, this is one way in which men with natural curls can show off their god given gift. But, you still have to put a little bit of effort to achieve the sexy beach look! It's as simple as applying some sea salt spray to your curls and letting it dry naturally. Use some hair gel afterward and finish off with hairspray.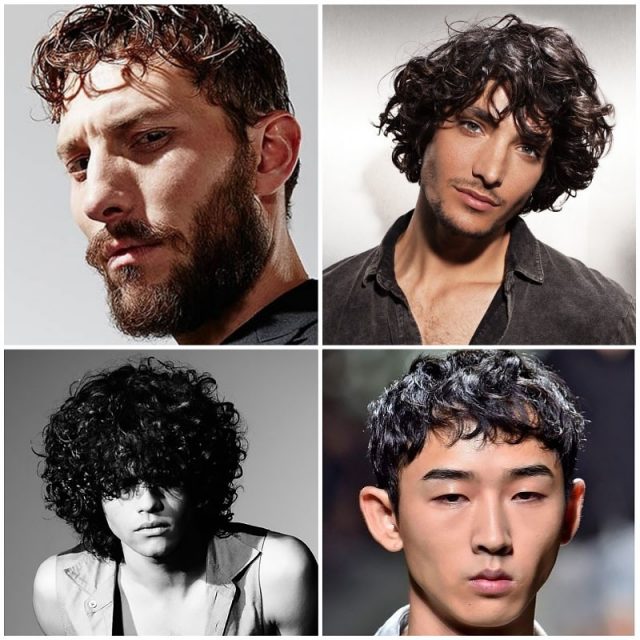 5. Pompadour
The pompadour is another classic hairstyle that has been around for decades, even though modern stylists have given it an upgrade to suit today's men by keeping it short on the side with a longer "puff" at the top. To get this look for yourself, you can blow dry your hair upwards, apply some pomade, and complete the look with hairspray.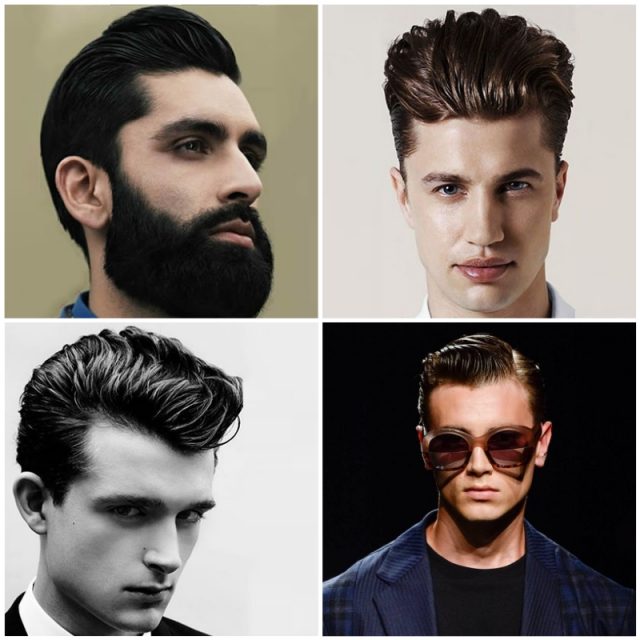 6. Hard Part
Unlike the side part, achieving the perfect side part can depend majorly on having the right haircut, even though certain other cuts may also allow you to style it that way. If you choose to get the haircut, make sure to describe exactly what you're looking for to your barber. You'll also need to use the right product, which can be challenging since there are so many options. But, we recommend you experiment with wax and gel before making the choice that is best for you.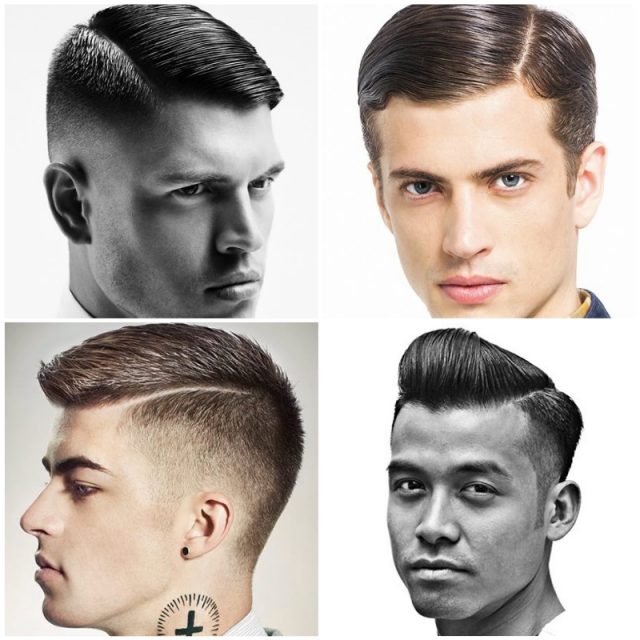 7. Comb Over
The comb-over is another men's hairstyle that has survived several decades, and that's thanks to its ease, versatility, and the fact that it can suit almost anyone. There are several variations of the comb-over, but they all involve sweeping all the hair over to one side. To style this wet look, apply some gel, brush all your hair to one side, and finish with shiny hairspray.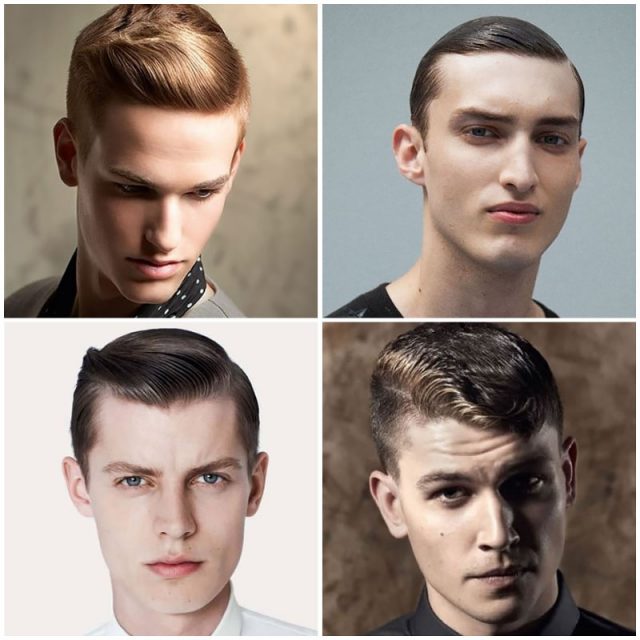 8. Military Haircut
Representing everything that the military is known for – boldness, self-discipline, and refinement – styles such as the fade, buzz cut, undercut, and crew cut are popular not only among the men of the army base but more recently in ordinary men as well.
Collectively speaking, most military haircuts are shorter in length, and heavily gelled without a hair out of place. They are low maintenance, and give off a very masculine vibe, making it suitable for men with all kinds of faces, hair, and lives. All you have to do is use your fingertips to liberally apply gel into dry hair, adding more as you go. Give it all a whiff of hairspray to make sure it stays in place at the end.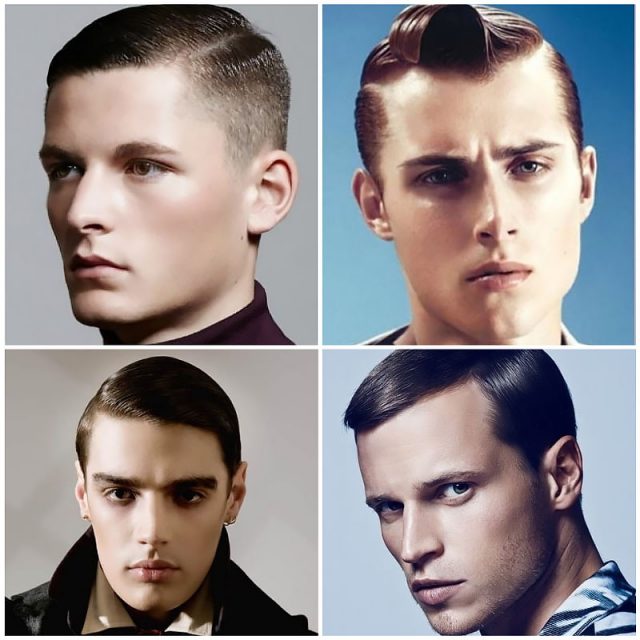 9. Quiff
A variation of the pompadour, the quiff is one of the most stylish hairstyles that can be worn by men of all ages and to any event. The quiff can be achieved by working in a styling product like gel or mousse evenly throughout the hair before blow-drying it back and then from one side to another. You'll need to finish off with some strong-hold hairspray to make sure it doesn't move out of place.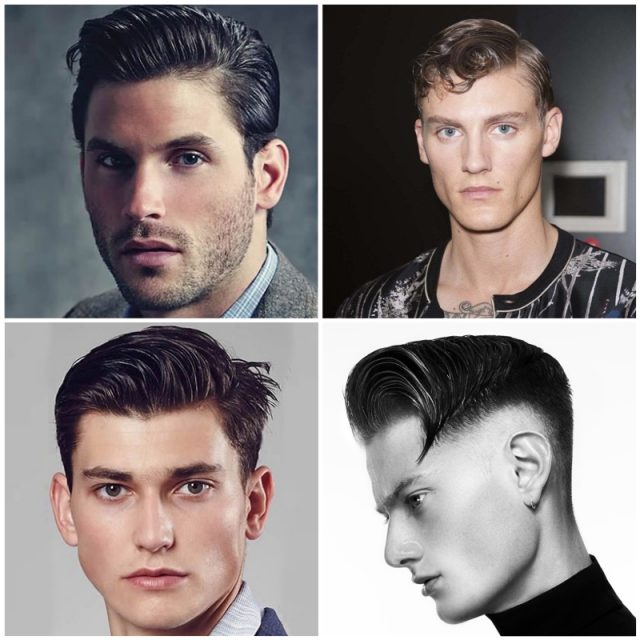 10. Long and Messy
Gaining a lot of popularity over the last ten years or so, the long and messy 'do is here to stay! Apart from being quick, effortless, and super easy to achieve, it is a great alternative to traditional hairstyles. Not to mention, the possibilities are endless with this one! If you've got naturally wavy or curly strands, all it needs is a spritz of sea salt spray for definition. Others can use a hair curler to obtain beachy curls, and then finish off with gel for the wet look.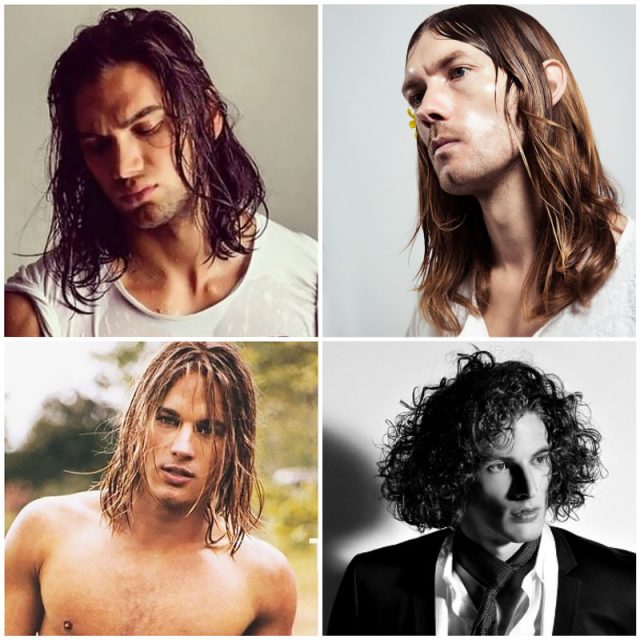 Share On Facebook