10 Street Style Trends To Look Out For In 2019
Some of the most looked forward to events in the fashion events of the year are when fashion weeks of Milan, London, and Paris roll around. Incredible, stylish, pieces are introduced and the world waits with bated breath to see what every year brings around.
While we wait for the European Fashion Weeks to arrive in 2019, we have already begun to get glimpses of what we can expect from streetwear trends this year. Deriving inspiration from several past decades, such as the shoulder pads, split toe boots, neon shades, and pastels of the '80s, this year promises to be the perfect blend of retro and modern. Take a look at some of the emerging street trends to look out for in 2019: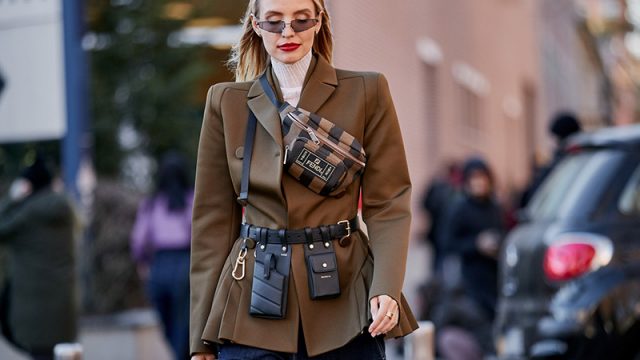 1. Multi Belt Bags
The humble bum bag has been given a major upgrade with the multi-belt bag. Stylish, versatile, and super convenient, it can be used to accessorize all kinds of outfits from jeans and blazers, to a faux fur coat or even a dress!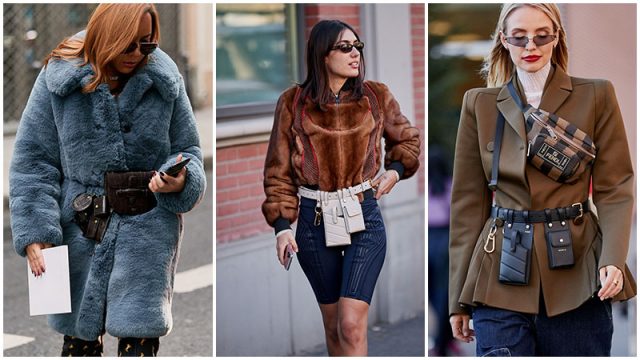 2. Oversized Shoulder Pads Jackets
As we mentioned earlier, this 80's trend has come back in full swing! The oversized shoulder pads offer the illusion of a tiny waist, and not to mention it's hassle-free and can be worn with any outfit or for literally any event – from doing a chore run to date night!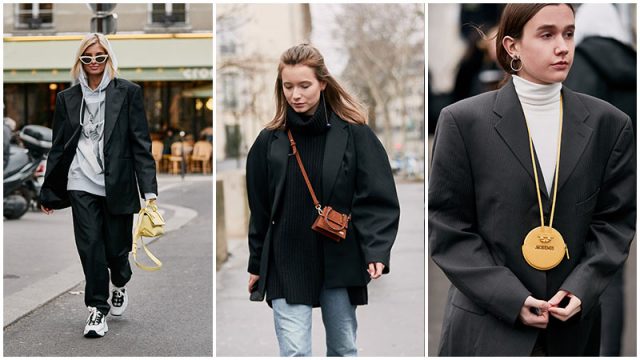 3. Mint
Cool, calm, and collected is the vibe you'll give off when rocking this pastel shade – whether you choose to incorporate it into your look in a small way like a headband or go all out with a mint trench coat. This stylish trend is so multi-faceted and versatile, so make sure to mix it up and give it a try!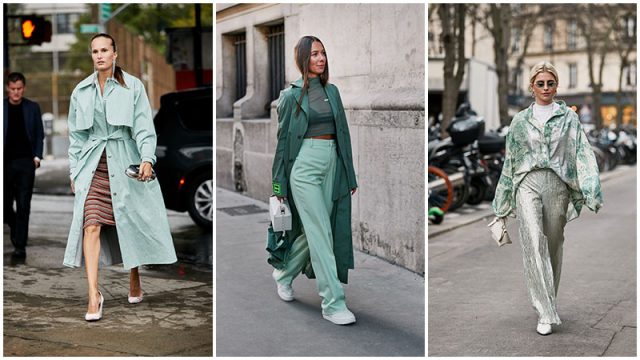 4. Body Harness
If you're looking for an out-of-the-box and sexy accessory to style your outfits this season, look no further than the body harness. Picking the right harness can mean you can wear it with literally any fitted outfit, from light to darker shades, from blouses to dresses, etc. You can also choose between fabric and chain harnesses.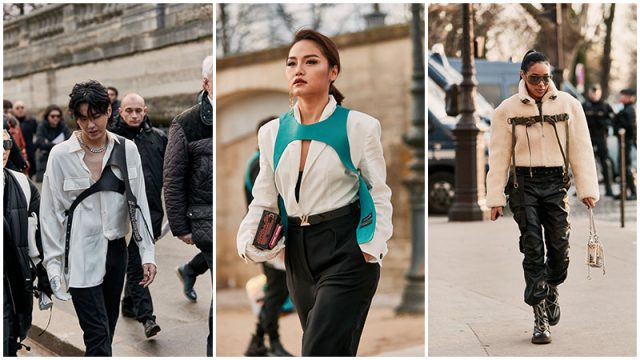 5. Pastel Lens Sunglasses
Now you can literally look at the world through rose-colored glasses because pastel and pink shaded sunglasses have come back in a major way! These are the perfect accessory to add a touch of femininity to any outfit, while also being edgy and flirty at the same time.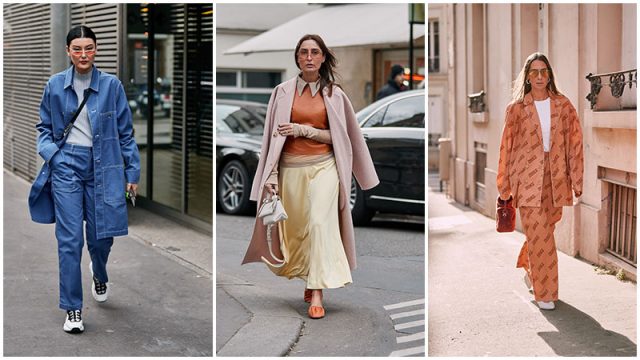 6. Androgynous Style
Fighting against traditional gender roles and stereotypes is a major part of today's world, and that's exactly what the androgynous style embodies so perfectly. This trend sees the addition of gender-fluid pieces such as loose-fitting and oversized items and darker shades. Rebellious, stylish, and statement-making, the androgynous trend has even started to make its appearance into the likes of major fashion labels intended for the mass public.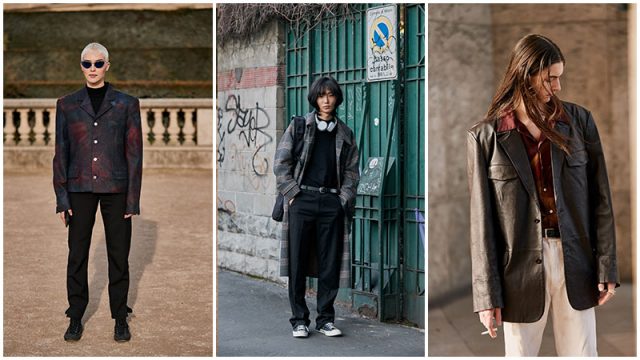 7. Chunky Chain Necklaces
Another bold, statement-making accessory you can try out this season is the chunky chain necklace. Whether that means a luxury Tiffany & Co. piece or one that looks like you ripped it off your bike depends on your personal style and the outfit you choose to wear it with. It can complete any outfit, and be worn with a shirt and blazer, full-on 90's athleisure, or even a retro dress.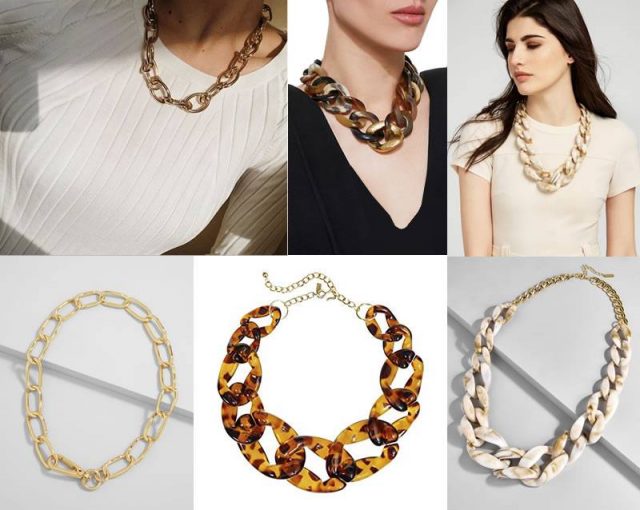 8. Silver
One thing's for sure – there's nothing second place about wearing silver this season. Glossy and glamorous, you can choose to embrace this trend in whatever dose you want – from incorporating pieces of silver jewelry into your look, adding a shiny silver bag or boots to complete the ensemble, or if you're feeling bold enough, even donning a fully silver suit. Shine, baby, shine!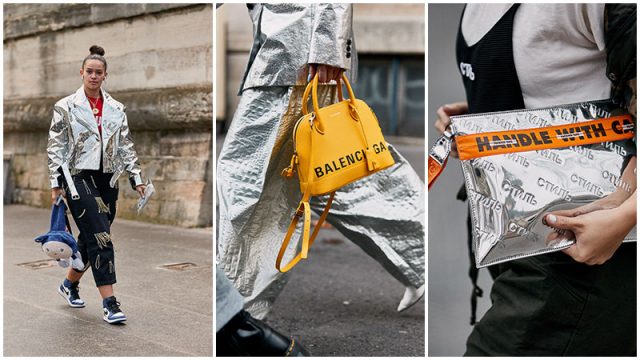 9. Fluorescent Turtlenecks
Yellow, green, pink, blue – the neon trend is here and it's catching people's attention for all the right reasons. More suited for the winter months, a pop of color can brighten up the cold, dreary season that is often inundated with boring beiges and grays. Pair a fluorescent piece with a more muted ensemble to look more fresh and trendy, and not 90's clown.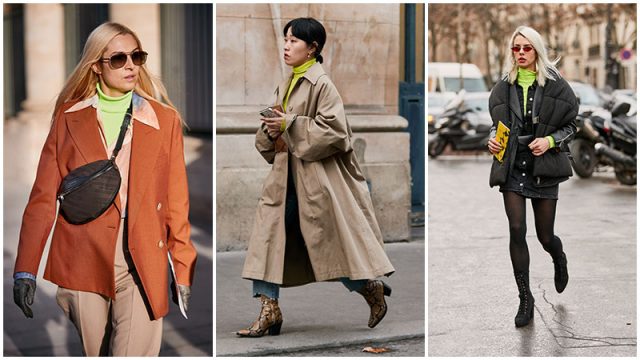 10. Split Toe Boots
Made famous by Margiela, the Tabi trend brings a little bit of Avant-Garde into everyday fashion and can be paired with a wide range of outfits. This mostly ordinary-looking healed boot has a split, goat-like toe, which is sure to make you stand out as you strut by in it. Soon enough, everyone you know will want to own a pair because the Tabi trend is taking over 2019 like no other!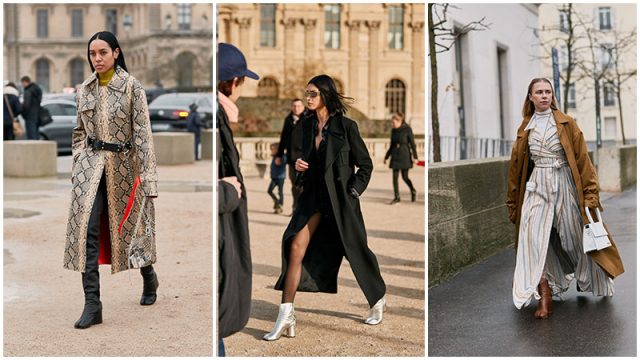 Share On Facebook