13 Best Celebrity Hair Transformations of 2018 So Far
Celebs love experimenting with fashion, makeup, and hair. And why not; if I had a team of seasoned professionals behind me advising me on what would look best, I would do the same!
Although, there are still a few misses that make us wonder "what were they thinking", the celebs have been killing it so far in 2018 when it comes to hair transformations. Here are some of the best and most dramatic celebrity hairstyle changes of 2018 so far!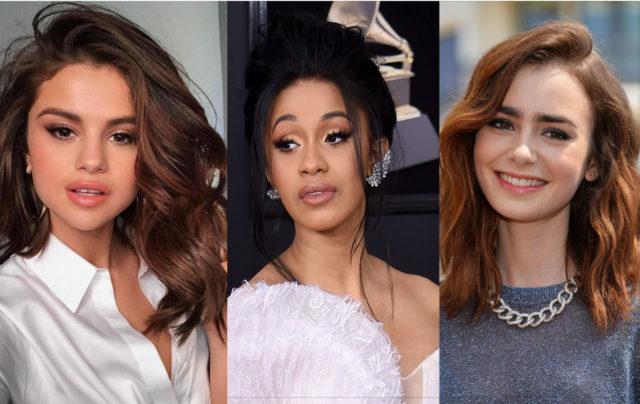 1. Shay Mitchell
The Pretty Little Liars star has always been the envy of people everywhere thanks to her gorgeous long black hair. No matter how she wears it, sleek and straightened, curly, or wavy, she manages to look absolutely stunning. Earlier this she took everyone by surprise by posting a picture on instagram with shocking pink hair. But what's not surprising? She still looks absolutely stunning!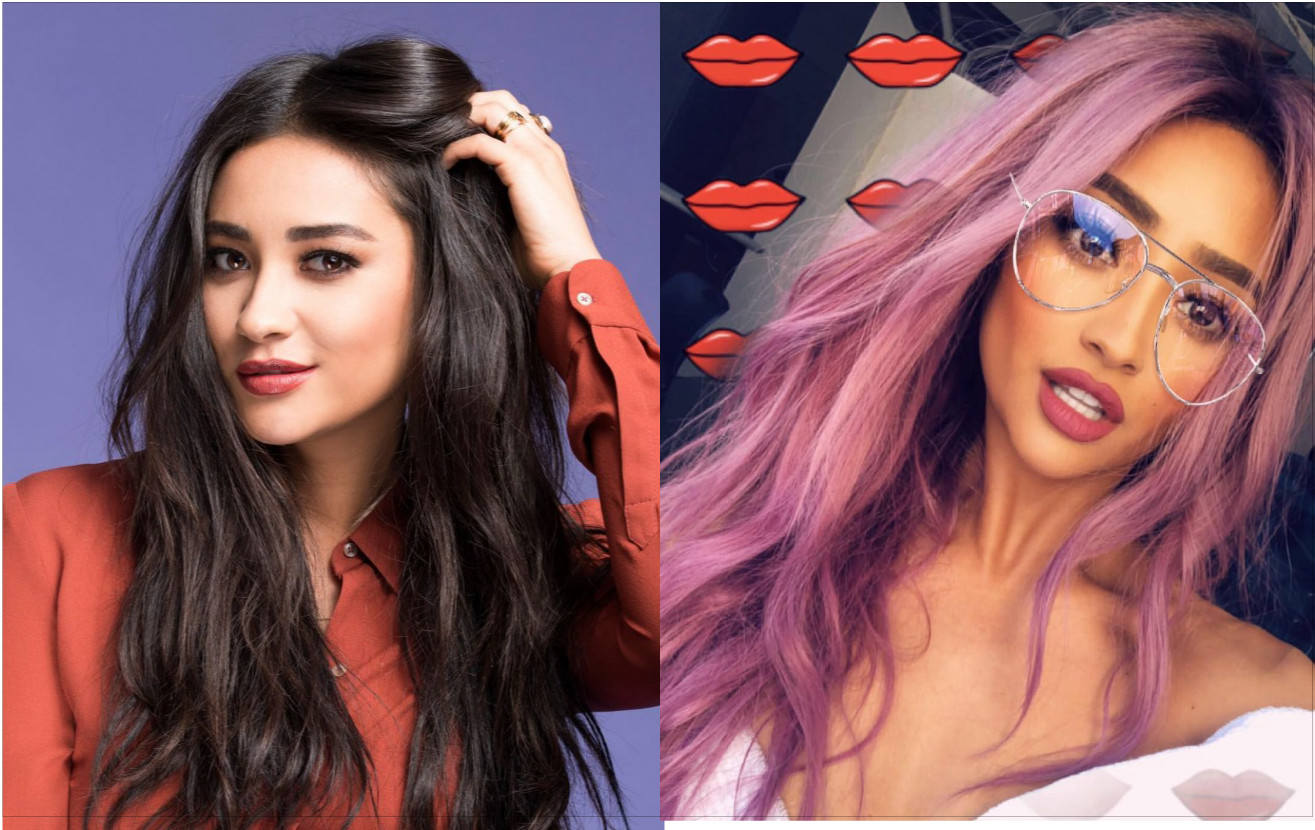 2. Taraji P. Henson
Actress Taraji P. Henson knows what's up when it comes to styling her hair, because she's doing it again and again, with style and after style. Going from rocking that afro which showed off her natural curls to her latest 'do: a super sleek elegant lob paired with bangs, it seems like she's not interested in playing it safe, and we love her for it.
3. Cardi B
This soon-to-be-mom rapper shocked everyone when she switched from her signature black tresses to blonde. She has since styled it in different ways from long and wavy to medium length, to even a shoulder-length sleek lob. Personally, we think she looked the best in the last of those!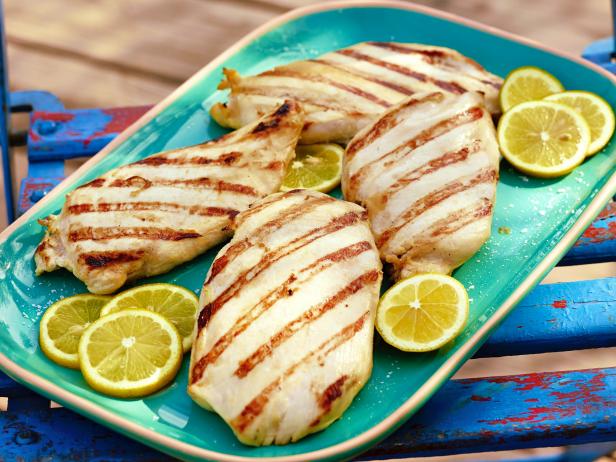 4. Olivia Culpo
Former Miss Universe Olivia Culpo looked fabulous earlier this year when she ditched her wavy long hair for a sleek lob. She got her hair done by celebrity hair stylist Justine Marjan, who did a similar haircut on Kim Kardashian West a short while ago.
Posting a picture of the model on her instagram, Marjan captioned it "Let's be blunt", which we think is the perfect sum-up for this fierce look!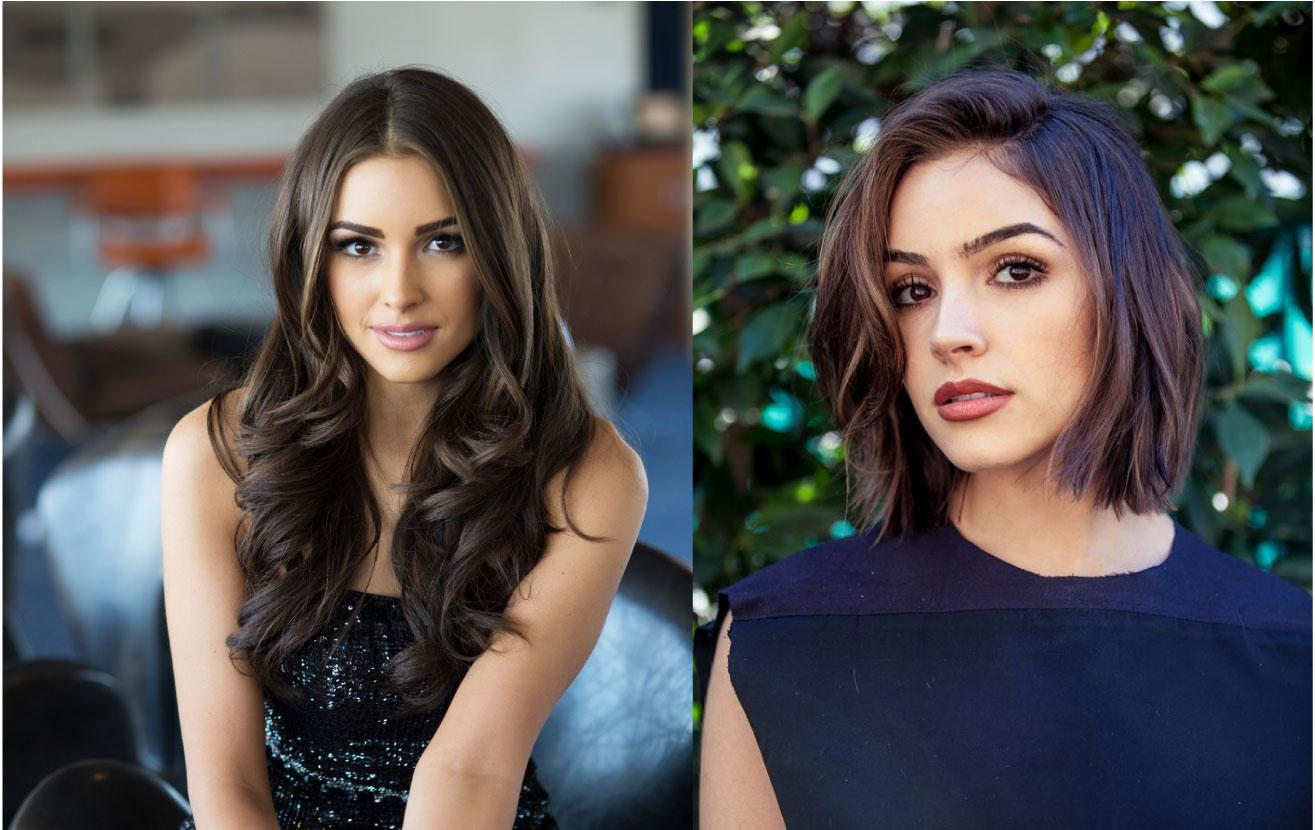 5. Daisy Ridley
Star Wars actress Daisy Ridley must have been curious if blondes do have more fun than brunettes, because she gave up her brown tresses in place for a lighter shade of hair! But that's not all, she also decided to go shorter as well, cutting her sleek and elegant hair into a short and wavy bob.
Now, to answer the question of if she is having more fun as a blonde than she did as a brunette, who knows, we'd need to ask her. Uhh… anyone have Daisy Ridley's number, by any chance? Let us know.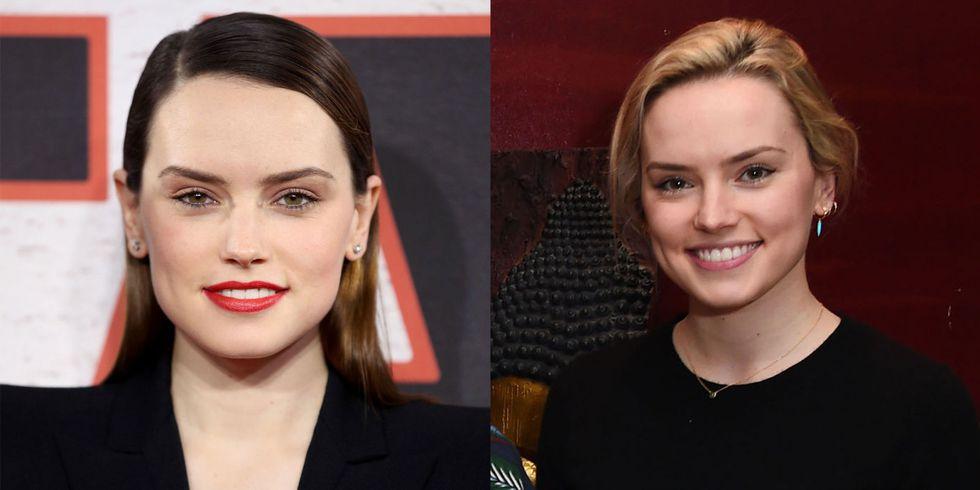 6. Lily Collins
Lily Colins has always looked like the epitome of style, elegance, and perfection. A big part of this image was her gorgeous brunette hair, which she mostly wore straight and sleek. But, earlier this year, she made the choice to go blonde! She debuted her newly golden locks on instagram with the caption "Not sure if it's the blonde or this city, but I really am having more fun… Either way, I'm obsessed."
Well, it seems like at least thus starlet's gotten the answer to our question.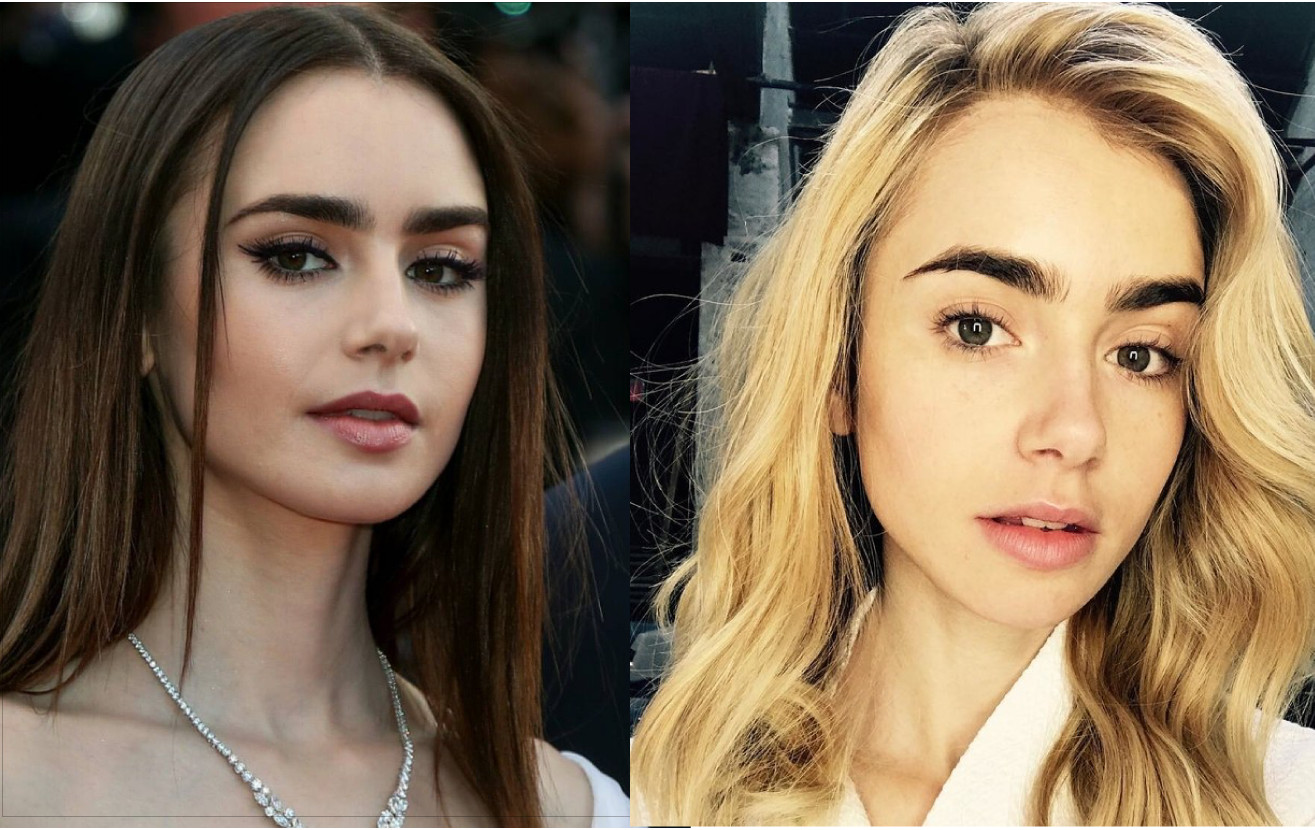 7. Leighton Meester
Somebody call Gossip Girl, because Blair Waldorf has swapped her naturally fabulous and brown hair for something entirely different. She's gone platinum blonde! It's quite a dramatic transformation, and even she thinks so. Leighton Meester told Elle, "I have this platinum hair now which is the opposite of natural. I have not gone platinum before. It's definitely a shock every time I see it in a mirror, but in a good way—it's a makeover, it's really fun."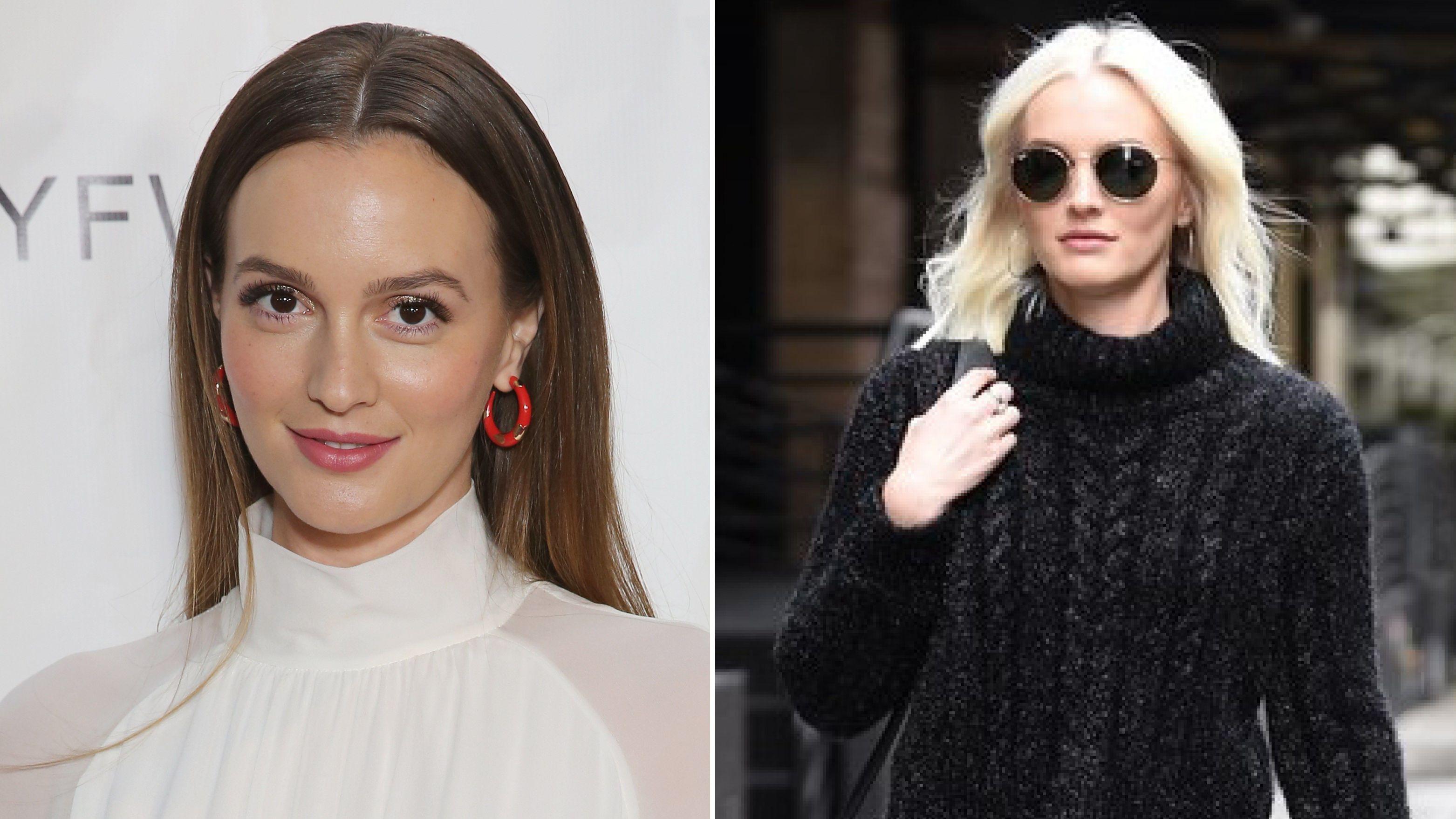 8. Ashley Tisdale
Ashley Tisdale has always been somewhat of a style icon, and her signature medium-length wavy hair a staple. She's bounced between blonde to brunette now and then, but her new hairstyle plays with both length and color. She debuted her awesome new easy-breezy ombre lob by colorist Anja Burton and hairstylist Ahan Co Tran on instagram just in time for summer!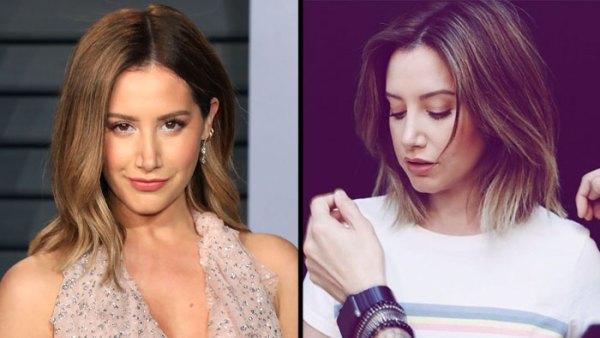 9. Shailene Woodley
Shailene Woodley is everyone's favorite free-spirit, and she has a cool new hairdo to go with her easygoing attitude. Bangs! Yes, she did sport bangs back when she was playing a fresh-faced teen mom on The Secret Life of an American Teenager, but that seems like a lifetime ago. The actress showed off her new hairstyle – and also hot new rugby-player boyfriend – at the HBO party at the Sundance Film Festival in Park City.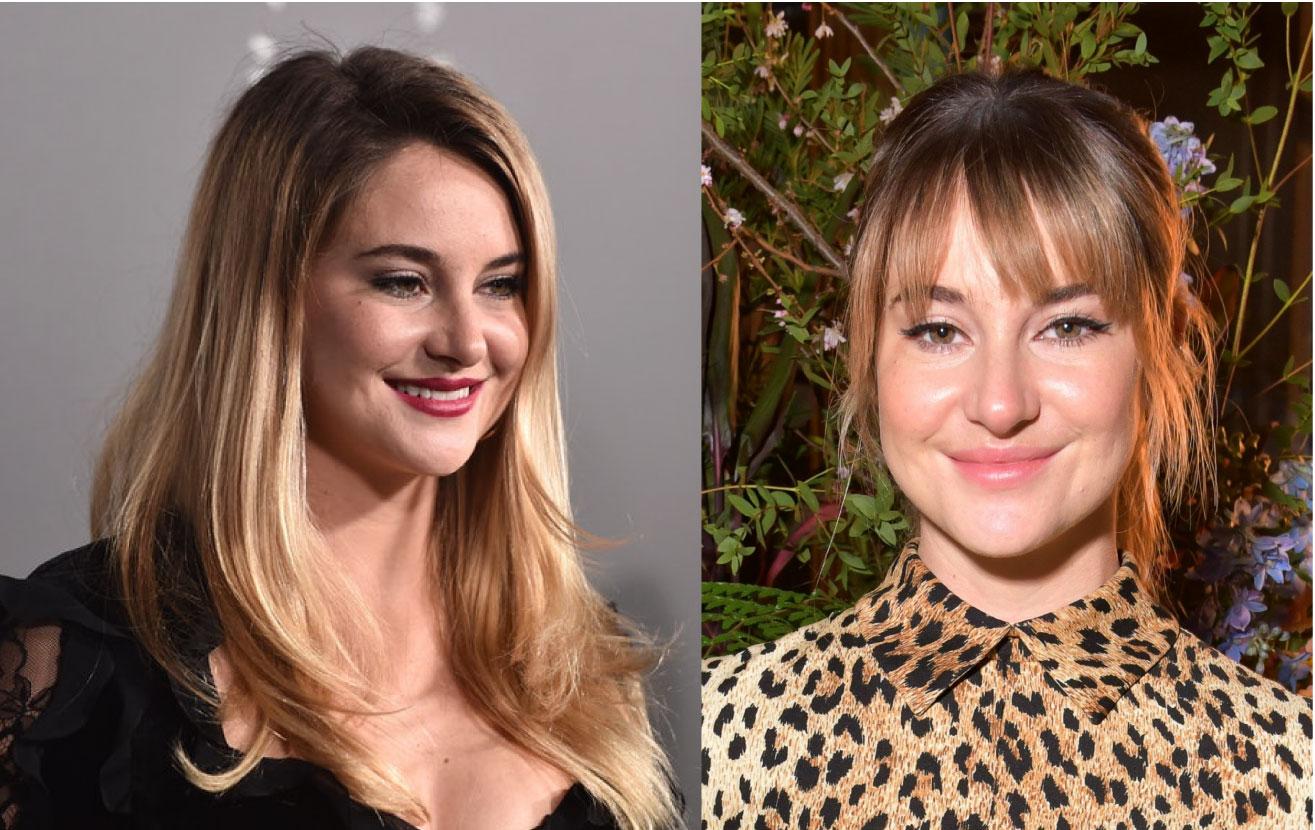 10. Juliana Hough
This Dancing With the Stars alum Juliana Hough gave up her signature platinum blonde tresses for a banging new auburn-colored do. She introduced her new style on instagram along with a caption about how she's always felt like going red was her calling, and that she's been wanting to make the change for about 6 years. "I have always felt like a red head my whole life, even to the point that I've thought that my future daughter would 100% be a red head!" she wrote.
We're glad she finally made the decision to go for it, because we think she looks stunning!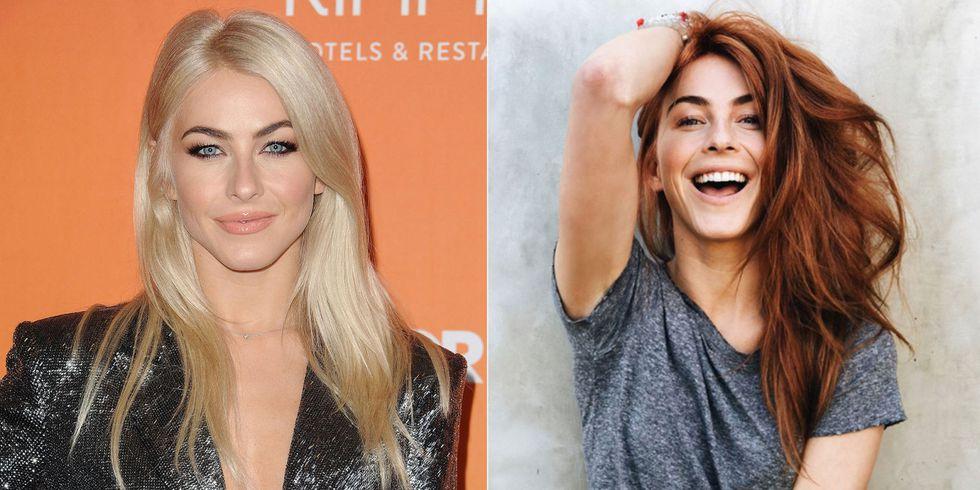 11. Zooey Deschanel
New Girl star Zooey Deschanel's brunette curls and bangs are somewhat of an icon themselves. But earlier this year, the actress decided to do away with one of those, getting a dramatic hair transformation where she cut it short and got rid of the curls! She looks like an entirely different person, but we're glad she decided to keep the bangs. They work just as well with her new look as they did with the old one.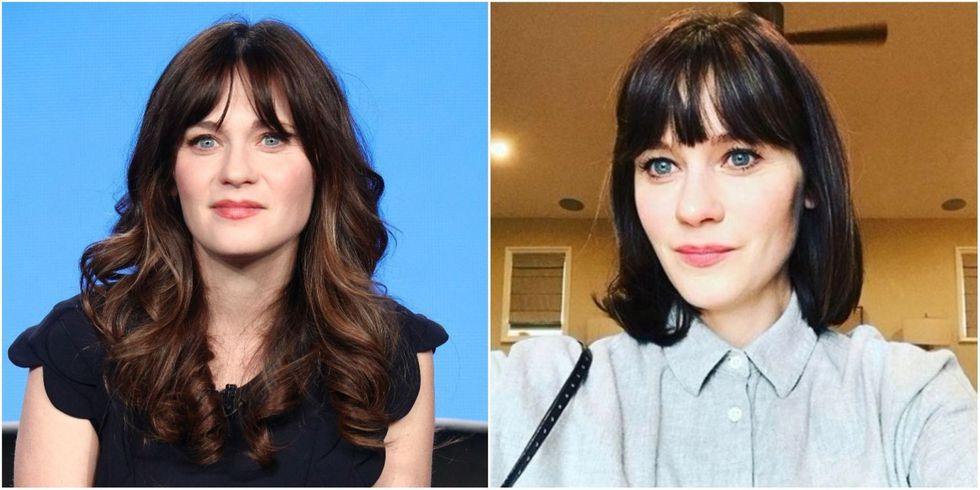 12. Sarah Hyland
Modern Family's own fashionista is proving she doesn't have to be in character to rock out amazing looks. Sarah Hyland debuted her brand spankin' new set of bangs at a soiree to celebrate the completion of the show's tenth season. We think the starlet looks gorgeous, but more importantly, Hayley Dunphy would certainly approve of her awesome new 'do!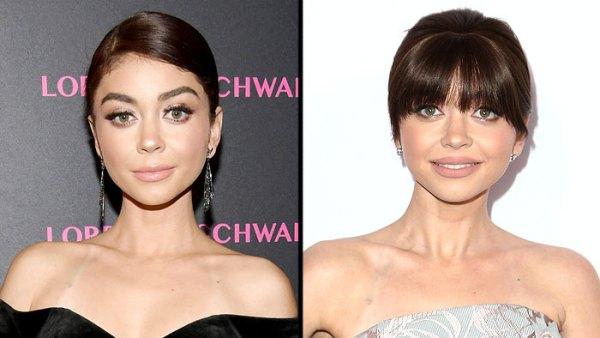 13. Selena Gomez
Selena Gomez is no stranger to dramatic hairstyle changes. The star has always managed to look amazing in whatever hairdo she's chosen to rock that day, and lately, she's been wearing her hair short in a shoulder-length natural-looking lob. But her latest hair transformation was a look she posted on instagram regarding her Puma Germany partnership. Captioning a picture of her long black hair tied up in a ponytail braid with a section shaved off the bottom, she wrote "Always need a subtle change."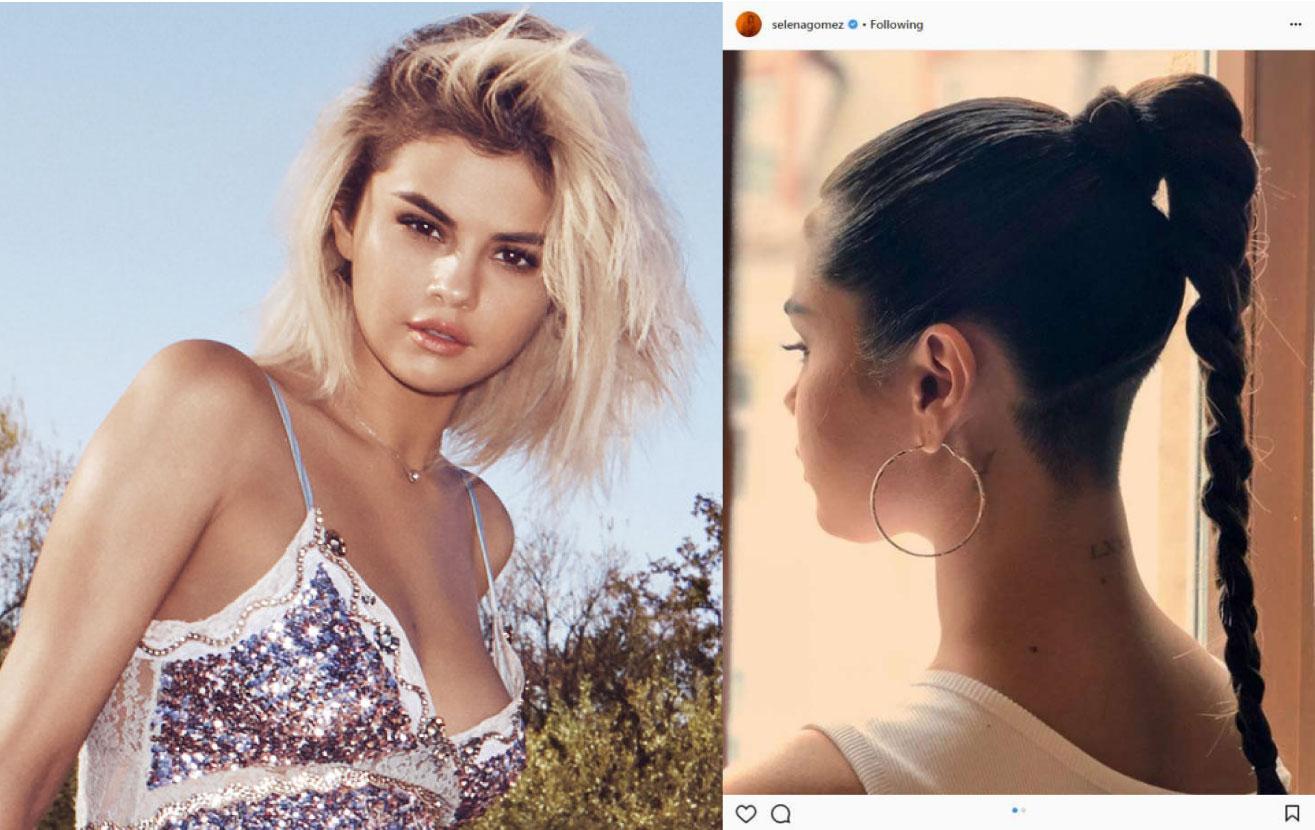 Share On Facebook