20 Awesome Bald Fade Haircuts For Men
One of the most popular men's hairstyle trends is the bald fade, and that's because it's sleek, simple, and super stylish! If you're looking for a change in your appearance, one that brings you right up to trend, give the bald fade a go and you're sure to turn heads everywhere!
We've gathered up 20 different awesome variations of the bald fade haircut to give you inspiration. Pick the one that suits you best and get chopping!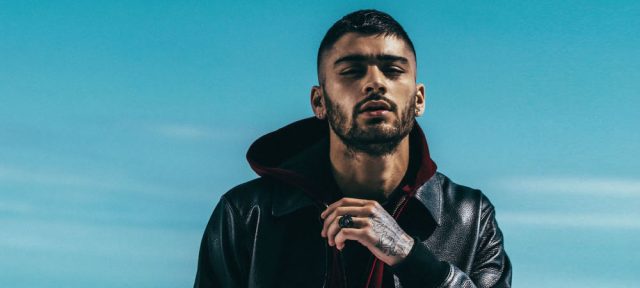 1. Low Bald Fade
Taking inspiration from the skin fade style, this 'do starts with a shaved nape, with the length of the hair gradually increasing from just above your ears. Finally, it all blends into a top full of hair, leaving a stylish and modern statement.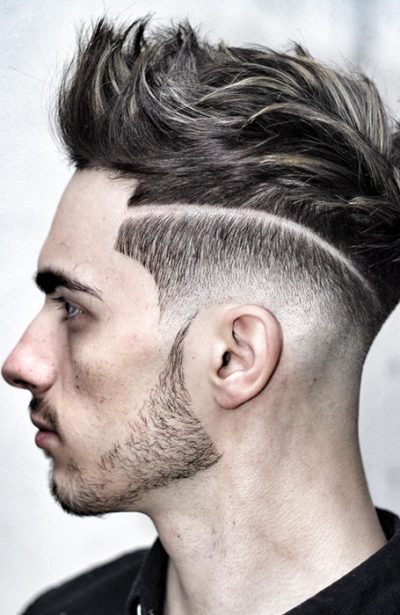 2. Medium Bald Fade
Taking it a step above a low fade, but keeping it more contained than a high one, the medium bald fade generally begins about an inch above the ear. This cut is best suited when paired with a voluminous hairstyle similar to a quiff or pompadour at the top of your head.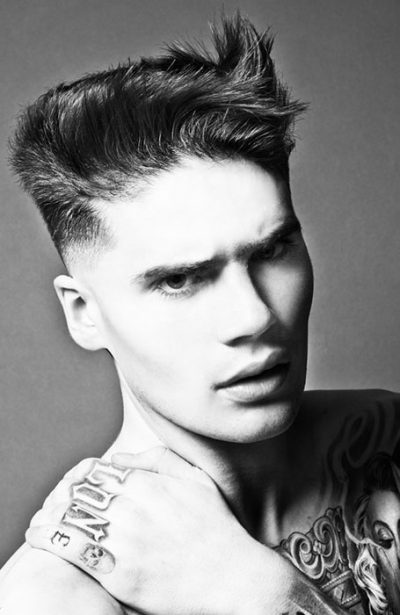 3. High Bald Fade
This high-contrast look is another really cool option for you. It starts with a skin-shave at the back of your head, with hair starting from about 2 inches above your ears. This cut is smooth and stylish!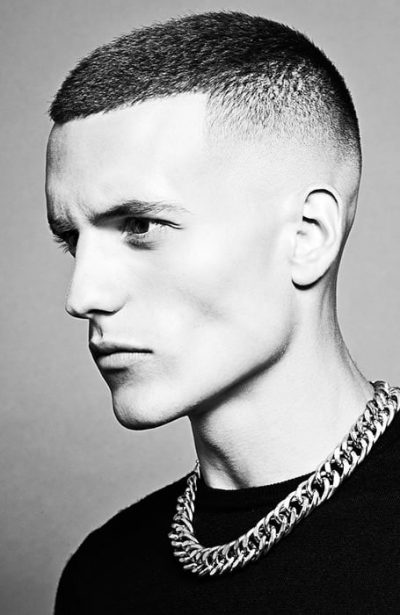 4. Bald Taper Fade
Your barber would use a combo of clippers and scissors to achieve this look, unlike the others we've seen. This hairstyle makes a clean transition from no hair at ear-height to plenty on top of the head.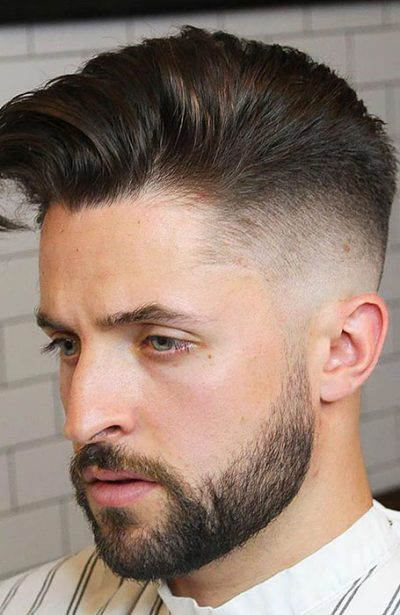 5. Bald Drop Fade
If you're in the mood for something more fashionable, you can go for the bald drop fade. Here the cut uses the basics of a bald fade, but reduces down to the skin in a drop fade that slopes downward as it moves behind the ears and eventually to the back of the head. It can be paired with a number of hairstyles up top too!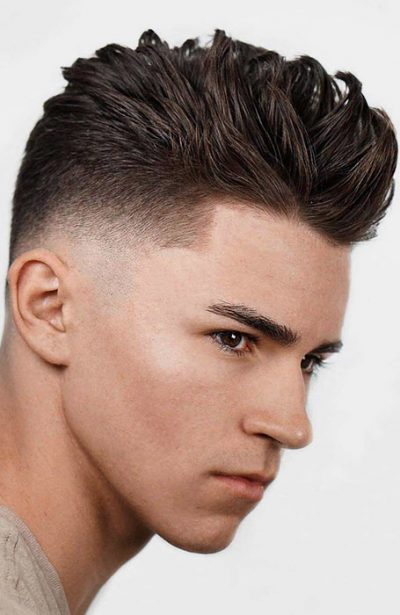 6. Bald Cut Fade
This low-maintenance and minimal look is reminiscent of a traditional military haircut. The difference is that while the hair at the top is shaved very close to the head, the sides and back feature a skin fade.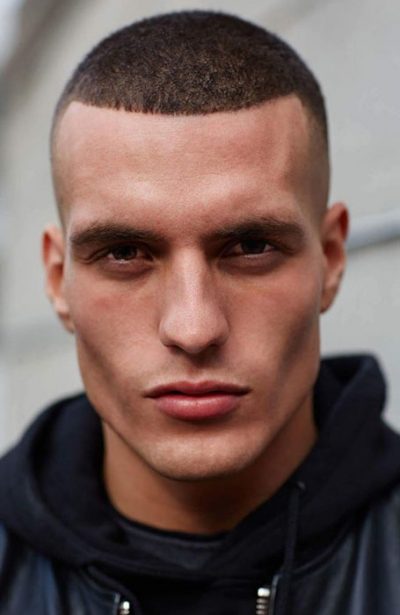 7. Full Bald Fade
This bald fade starts with no hair at all! If you want to rock this look, make sure to specify to your barber that you want a razor fade, so he'll know to use a straight razor instead of ordinary clippers, to get the desired effect of tapered hair down to the scalp.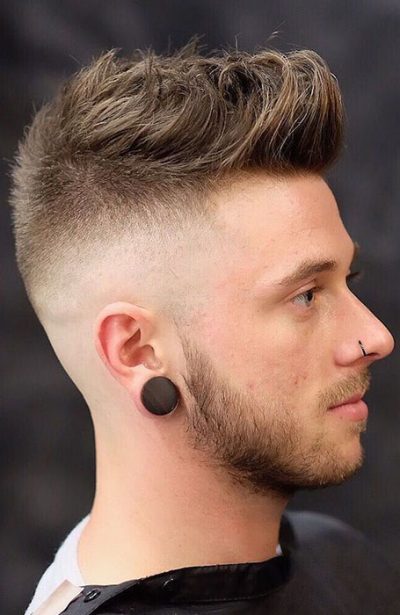 8. High Top Bald Fade
This popular '80s hairdo has made a comeback recently! To achieve this look, go for plenty of natural texture at the top of your head, combining that with a bald fade down the sides and back.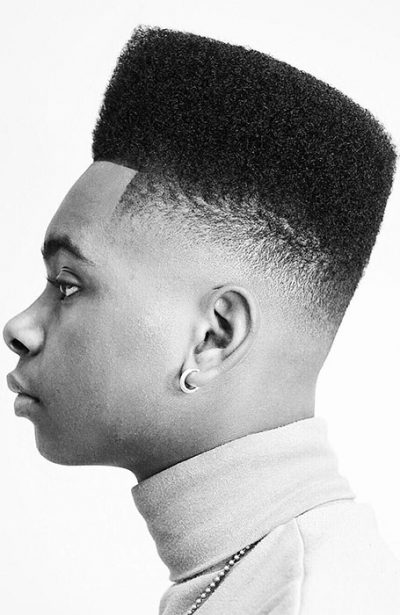 9. Bald Fade with Part
Another haircut that takes inspiration from the traditional military haircut is the bald fade with a part. As the name suggests, while the top is polished and sleek, an impressive side part makes it stand out.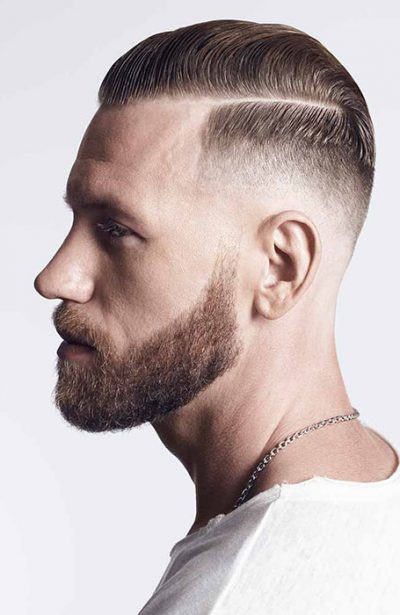 10. Bald Skin Fade
Your barber may call it a zero fade, bald skin fade, bald fade, or skin fade. Despite having a bunch of names, they all mean the same thing! But do be aware as there are quite a few variations in high, mid and low styles. The best thing to do would be to show your barber a picture of what you want and discuss everything beforehand.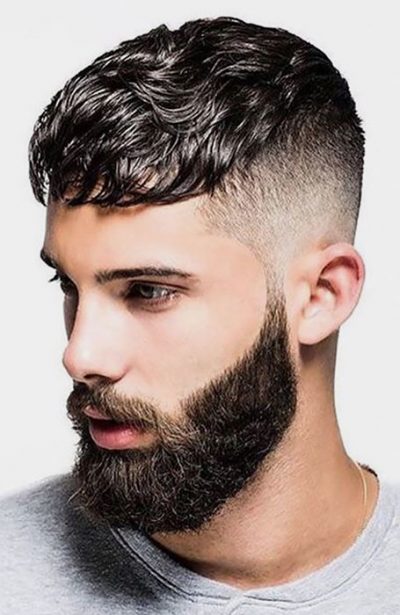 11. Bald Fade with Textured Crop
A fade that's shaved right down to the skin is super on trend, but some men might be wary of jumping all in. If that sounds like you, you could opt for a textured crop at the top of your head. This will soften your appearance and balance the appearance of your fade perfectly!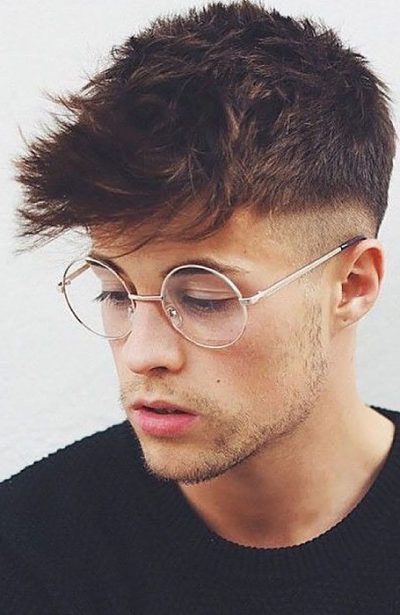 12. Bald Fade with Pompadour
The pompadour is a classic hairstyle that has been around for ages, and it's not going out of style any time soon either. But, it can't hurt to give this classic hairstyle and modern upgrade by coupling it with a bald fade down the side and back.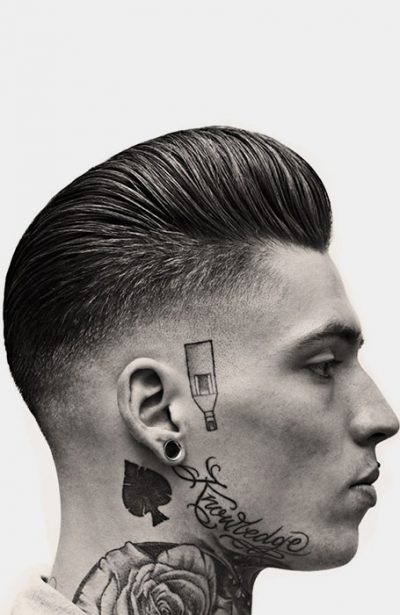 13. Bald Fade Buzz Cut
Giving you the appearance of being modern, cool, and effortless – this haircut is literally effortless as it requires little to no daily maintenance or styling! This is a very minimal cut, perfect for those who don't like to mess around too much with their hair but still want to look stylish.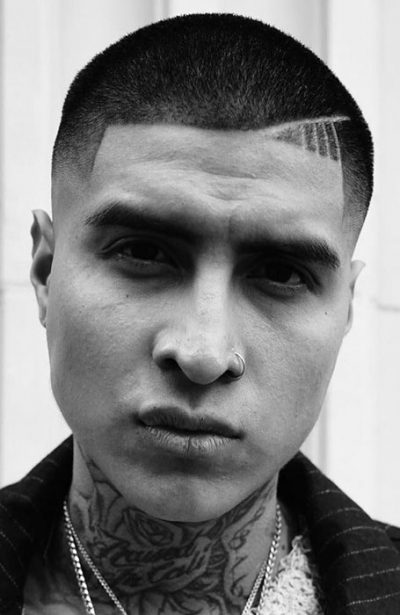 14. Bald Fade with Beard
Not everyone can pull this look off, but if you manage to get the balance just right, you'll look incredible! The key to doing that is to get your beard styled in a tapered manner, starting with short hairs near the ears and gradually increasing the length as it goes down to the chin. The contrast between a tapered beard and bald fade gives you a sexy and mysterious appearance.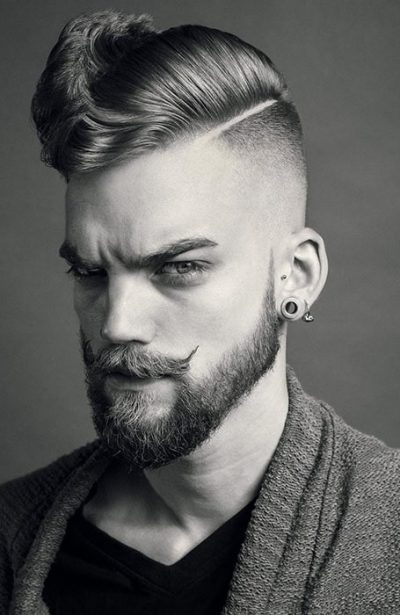 15. Bald Fade Blowout
The combination of a half-shaved, half-blown out hairstyle is striking and surprisingly gorgeous. You'll want to ask your barber to give you a skin fade with at least an inch left at the top. Then, you'll have to style your wet hair with a blow-dryer, using a brush or comb to pull the strands upwards as they dry. Finish off with products like pomade and hairspray to make sure everything stays in place.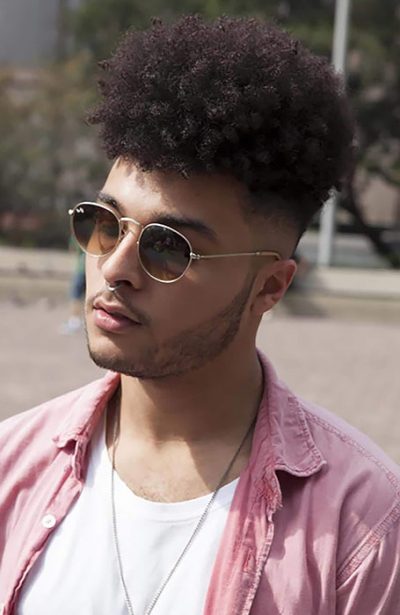 16. Bald Fade with Design
Feeling bolder? Add a temporary pseudo-tattoo into your haircut by asking your barber to incorporate a symbol, such as a line, wave, or bolt, into a standard skin fade.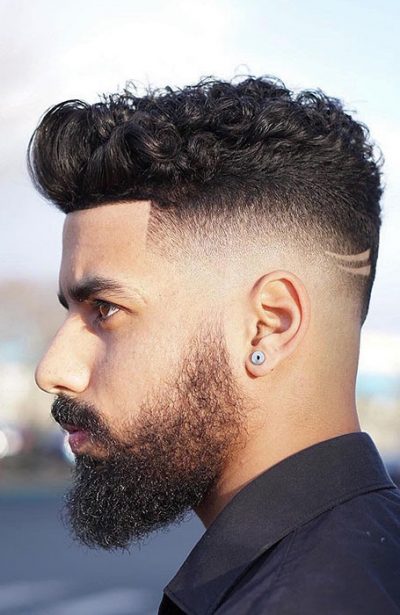 17. Slicked Back Bald Fade
Want to rock the bald fade, but also look sleek and polished? The slicked back bald fade is perfect for you! This haircut will require minimal hair product as it relies on natural movement, so be careful while styling it.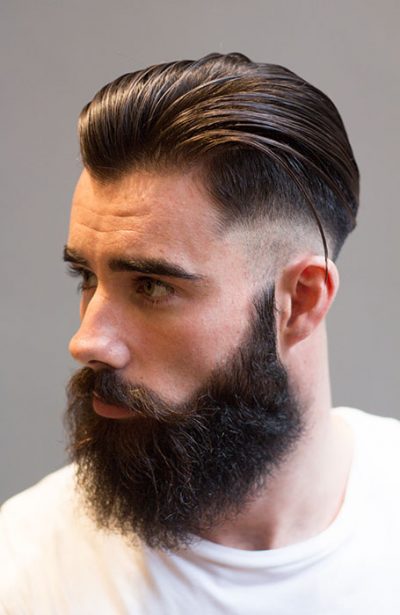 18. Bald Fade with Quiff
The bald fade is the perfect vehicle for experimenting with a bunch of different styles, and one of the most stylish combinations is pairing it with a quiff at the top. This look is edgy and trendy, while also being suitable for a formal occasion.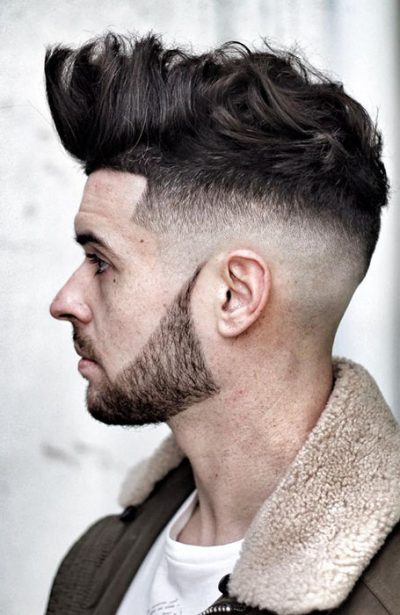 19. Bald Fade Faux Hawk
The mohawk might be slightly out of trend, but the faux hawk is still in. Combine that with the very trendy bald fade, and you can't go wrong! Featuring shaved sides, and a faux hawk gathered at the crown of the head, it's super trendy and modern.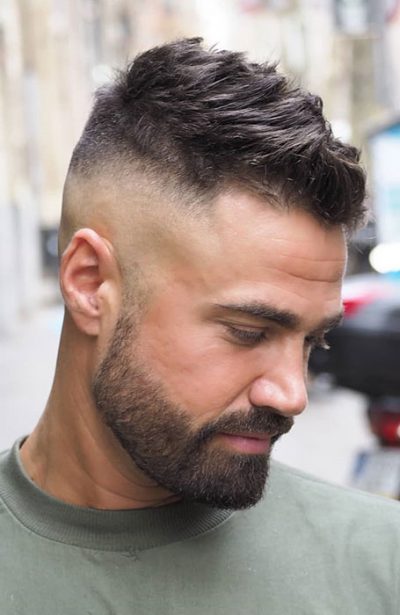 20. Bald Fade with Afro
Men who are already rocking an afro can shake things up by adding a bald fade down the sides and back of the head. You can go for a high, low, or medium fade, and they're all perfect for showing off your hair's natural texture.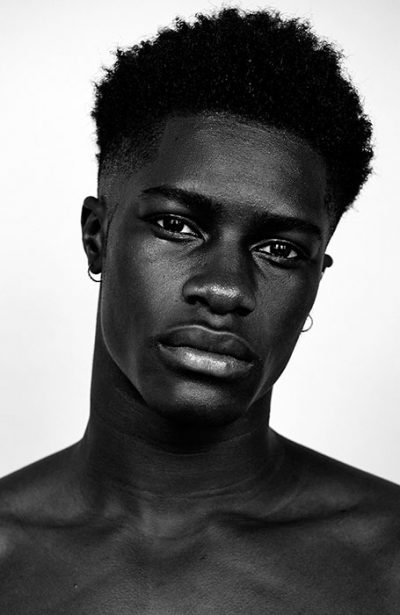 Share On Facebook