25 Best Hair Color Trends in 2019
Gone are the days when you have to stick to the same boring old hair color all your life. Even if you have had your hair previously colored, staring at it every day in the mirror is bound to get tiresome. You might be looking to shake up your appearance in time for a major change in your life; a new job, relationship, etc. Or maybe you just feel like getting a fresh new look.
Luckily, there are plenty of innovative colors and methods that hairstylists have in their arsenal in today's day and age that making coloring hair a breeze. You could go from one end of the color spectrum to the other in a couple of appointments, no problem! So if you're looking for inspiration, you've come to the right place! From trendy, vibrant, and edgy to multi-dimensional, unique, and mysterious – here are 25 of the best hair color trends of 2019. Take a look!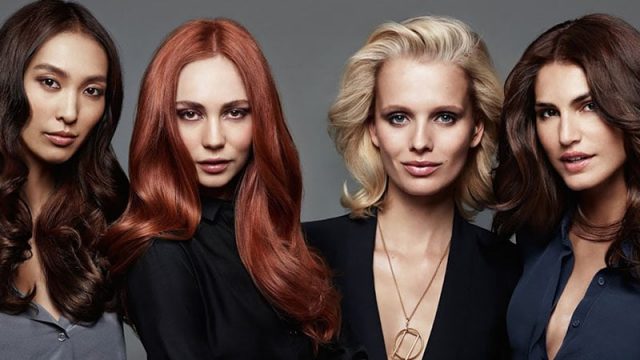 1. Bold Coloured Hair
There has never been a better time to go bold! This trend has been on the rise since 2018 and doesn't seem to be going anywhere any time soon. You can go with something as vibrant as this two-toned purple and blue look, or choose something a little more subtle.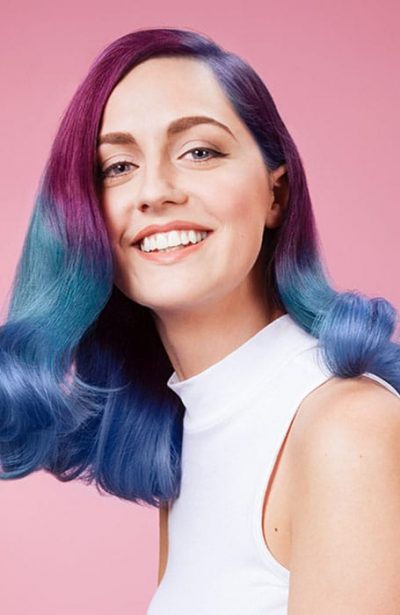 2. Red-Brown Hair
Another hair trend that's at its peak this year is the blending of hair colors. One such combination is "bronde", but if that's not your cup of tea, why not give this sexy red-brown combo a go?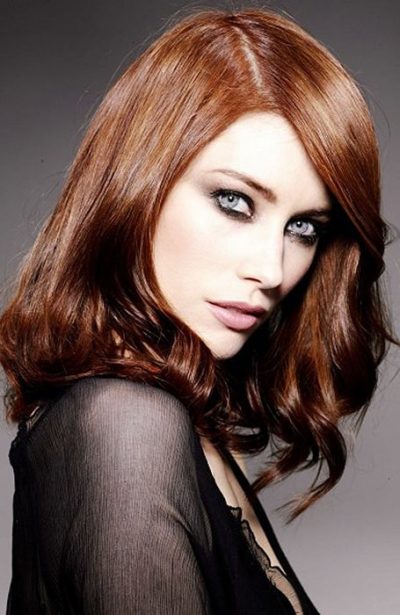 3. Two-Toned Hair
If you want to try the two-toned hair trend, but not go the conventional method, you could try this idea instead. Instead of going half-and-half, you can pick a contrasting color for a specific part of the hair, like the fringe.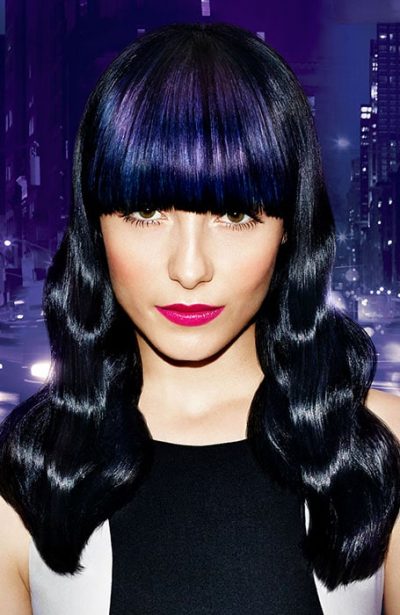 4. Platinum Blonde with Purple Roots
There's no doubt that this is one look that is sure to stop the room. Bonus points for it being a conveniently stylish way to cover regrowth!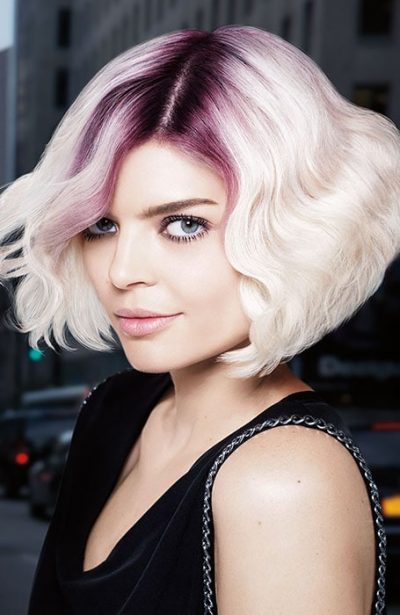 5. Strawberry Blonde Ombre
Sticking to the tried and true formula of dark-to-light, this strawberry blonde ombre effect makes use of a darker orange-like shade right at its roots.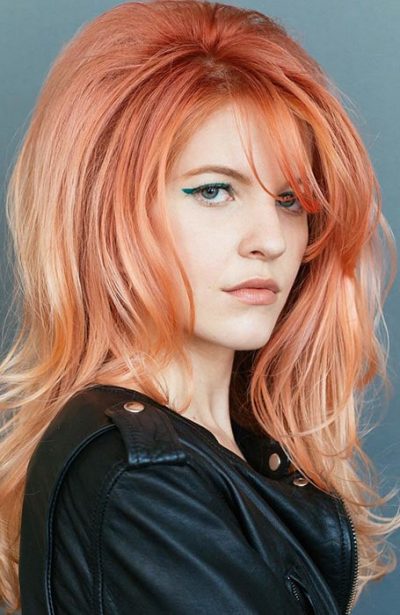 6. Reverse Strawberry Blonde Ombre
Similar to the previous look, this one is the reverse effect, which means its features light blonde roots that gradually become deep cover as it reaches the ends of the hair.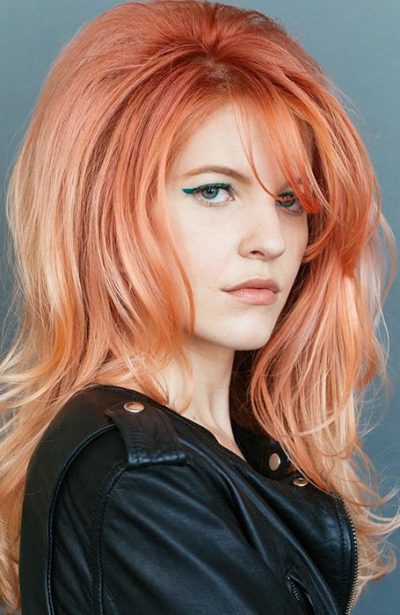 7. Red with Blonde Highlights
For a more subtle two-tone look, you can try mixing in some blonde highlights into red hair.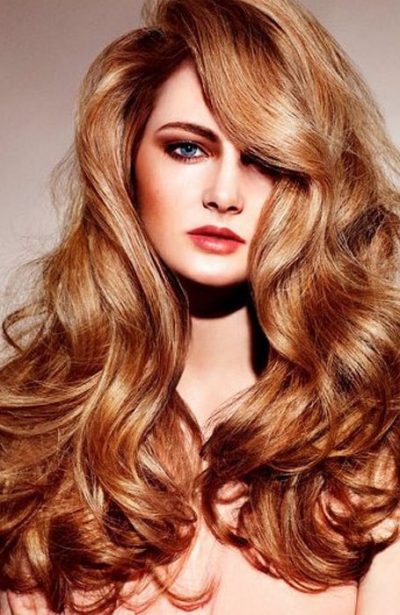 8. Light Strawberry Red Hair
Another sophisticated hair color is this stunning blonde shade that is warm and inviting. The addition of highlights just takes it to another level, though.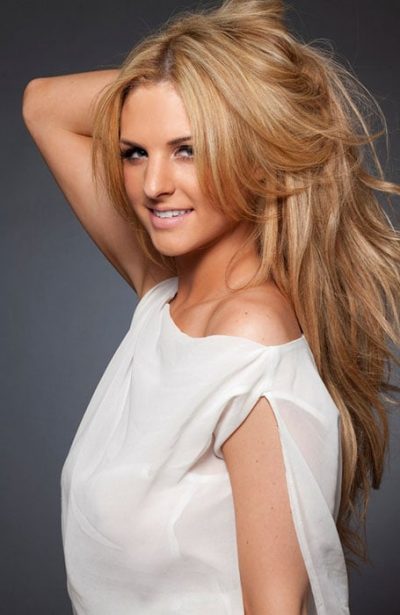 9. Red Hair with Blonde Highlights
This red hair is radiant and sun-kissed with the addition of some super subtle blonde highlights.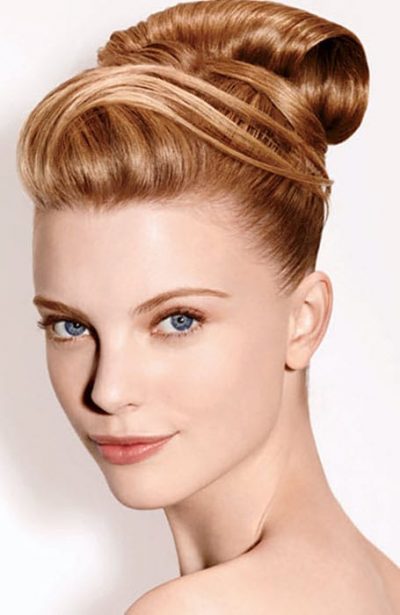 10. Red and Blonde Highlights
If you're a brunette who would like to make a few changes in your hair without going all out, you can add some chunky blonde and light red highlights for a unique appearance.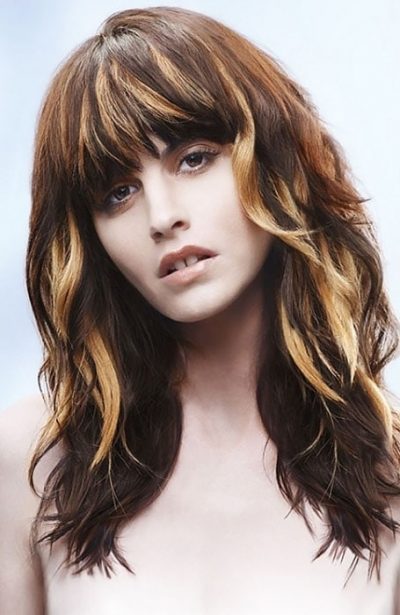 11. Lowlights for Brown Hair
This reverse ombre effect that features dark lowlights right at the ends of the hair strands gives off a cool and edgy look.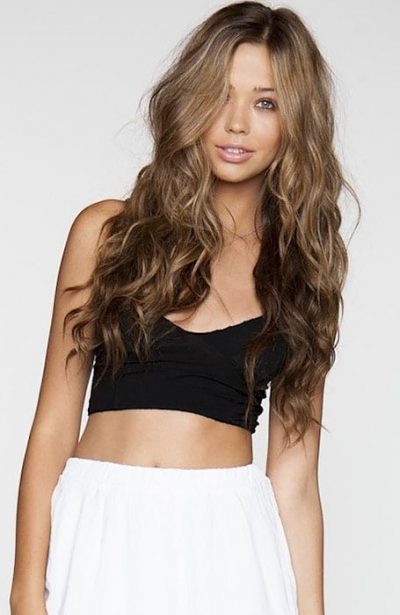 12. Honey Brown Hair
Unlike colors such as chocolate and dark mocha, honey brown hues are infused with plenty of warmth, which brings out a gorgeous glow in all complexions.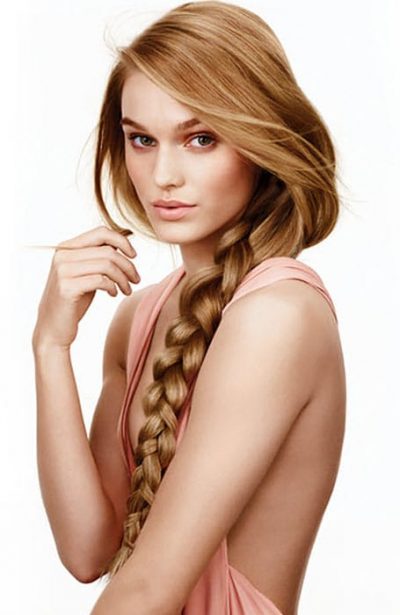 13. Highlights for Brown Hair
Highlights give off the look of naturally sun-kissed hair, but they can also be utilized to create unique hairstyles like this trend.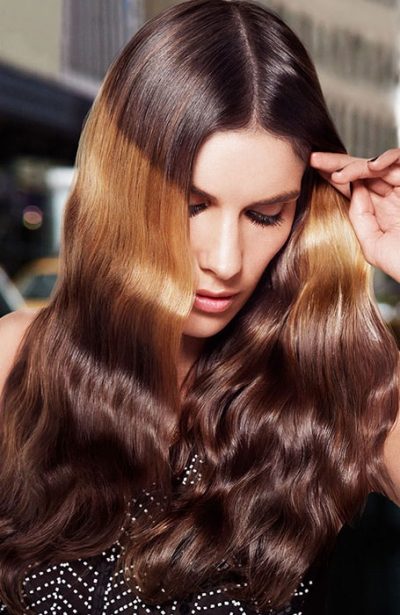 14. Rich Cherry Red
Cherry red is a shade that commands attention, especially when it's used to highlight contrasting colors like jet black hair.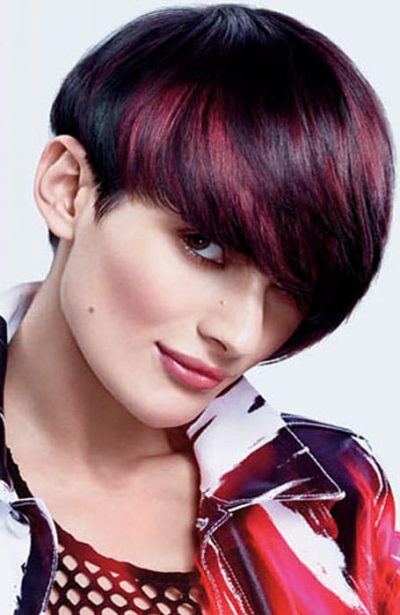 15. Blonde with Highlights
A multi-tonal blonde hue that seems to just shimmer can be created with some very simple hair products like shine spray or serum.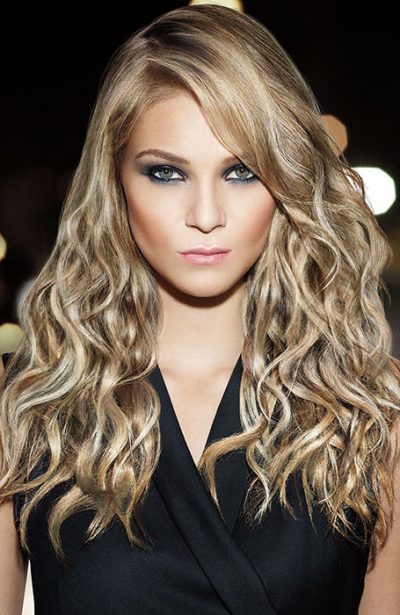 16. Golden Brown Hair Colour
For a fun and youthful appearance, give this golden brown hair shade a go. Make sure to add plenty of shine to make it pop!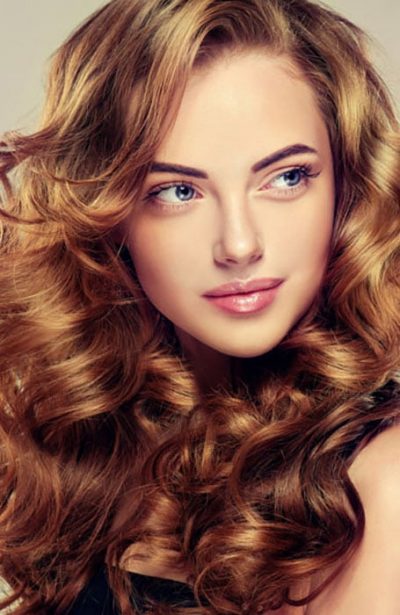 17. Deep Cherry Red Hair
A darker shade of hair that is vibrant and a definite show-stopper is this deep cherry red. It's attention-grabbing and sophisticated at the same time.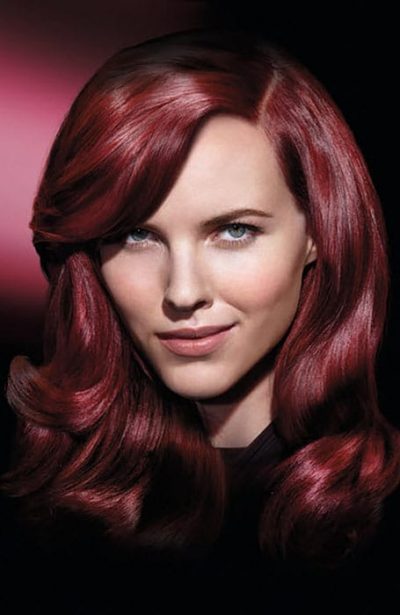 18. Jet Black Hair
If you want to look sexy and mysterious, you can't go wrong with the sultry jet black. It also works with all shades of skin from dark to pale complexions.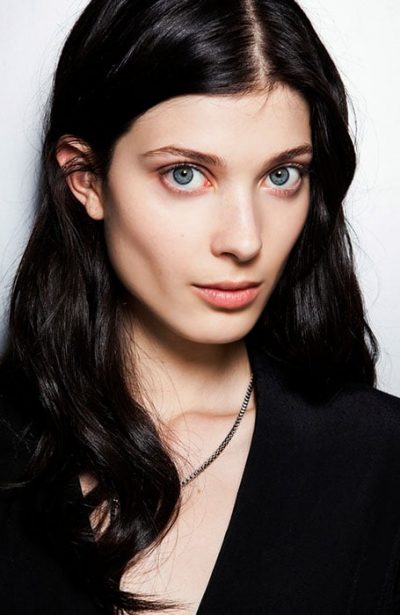 19. Dark Hair Balayage
A balayage typically goes is hair that goes from brown to blonde, but a cool variation of that trend is this one where your hair could go from dark brown to light brown.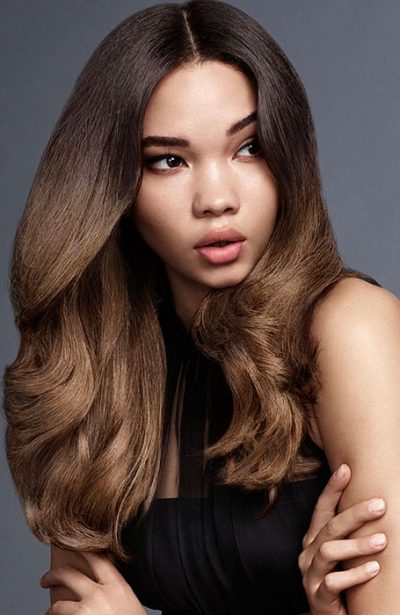 20. Dark Brown Hair with Highlights
Dark brown hair can become monotone and dull at times. Why not give it a lift by adding some face-framing golden highlights?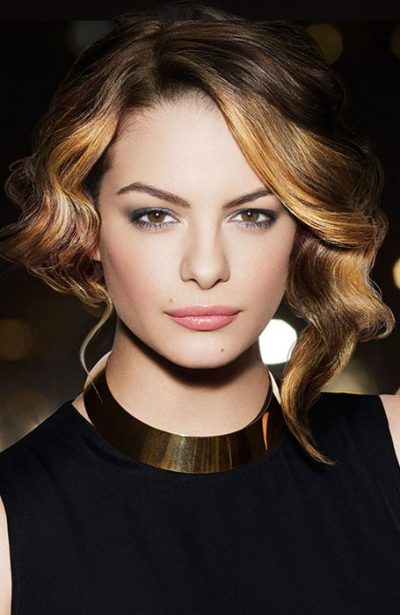 21. Chestnut Hair
Brown might be ordinary, but you can bring it up to trend with this shade of brown. Chestnut hair gives off the look of luxury and glamor and can make you stand out without seeming too over-the-top.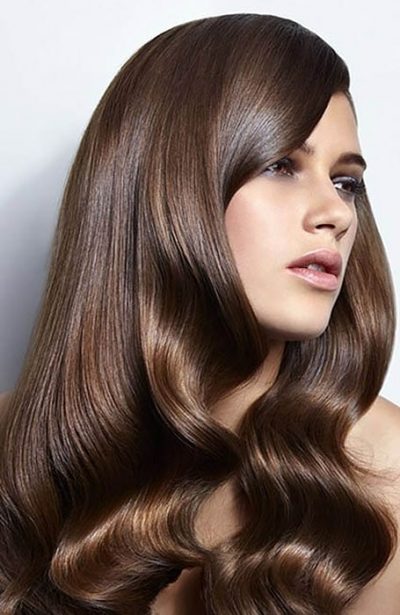 22. Brunette Balayage
As we mentioned earlier, the "bronde" effect is very in at the moment. It features a dark blonde balayage which blends beautifully with a brunette base.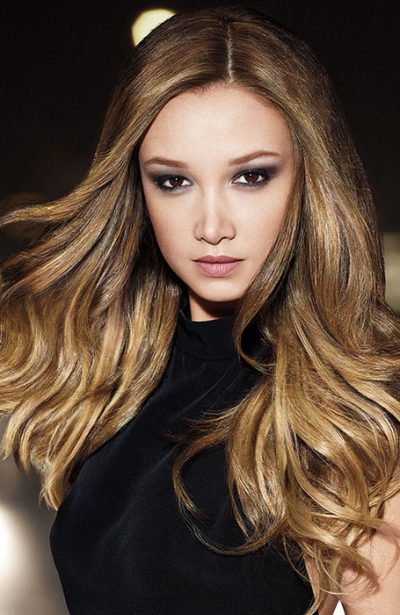 23. Brown Hair with Blonde Tips
Another way to make brunette hair trendy is by giving it some color at the very ends. The blonde tips give off a bold contrast that's both unique and elegant.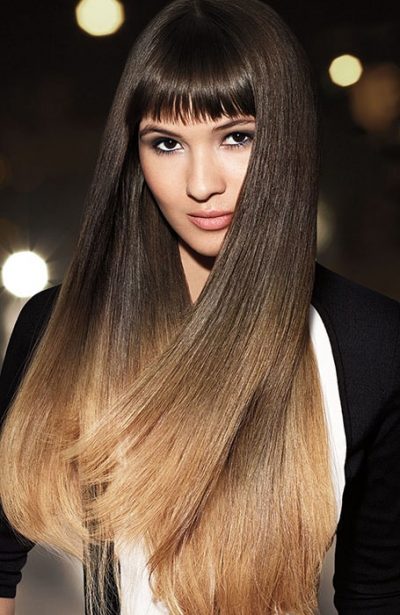 24. Brown Hair with Blonde Highlights
If you're looking to go for something a bit bolder, you can go for this deep brown base and chunky golden highlights combo that's just exquisite!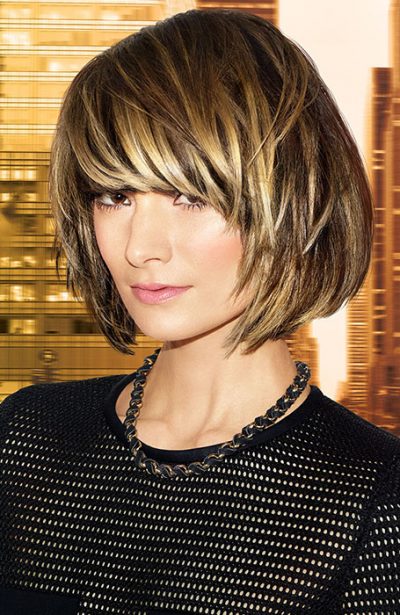 25. Black Hair with Highlights
Black hair is amazing in every way possible, but you can also utilize some of 2019 best hair trends, like the two-tone to make it even more exciting. This blue-green highlights look is just one example of what you can do.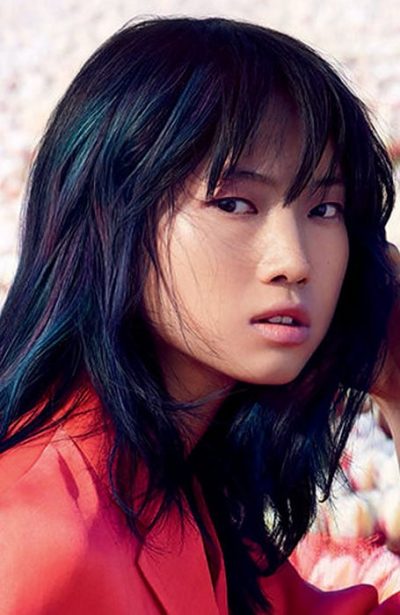 Share On Facebook