30 Alluring Goddess Braid Hairstyles
These trendy goddess braids, a take on the classic box braid, were quite the rage in the 90s. They've made a comeback in the very recent past, and you're likely to have spotted them on some of Hollywood's most stylish celebs. If Rihanna and Ciara can rock them, so can you!
The best part about these braids is that they are low maintenance, and they protect your hair from damage. You can easily go the entire day, from work to night out, wearing them, and there won't be a hair out of place! You can also make little changes to customize it to your unique style. So, what are you waiting for? Take a look at all the amazing goddess hairstyles that follow for inspiration.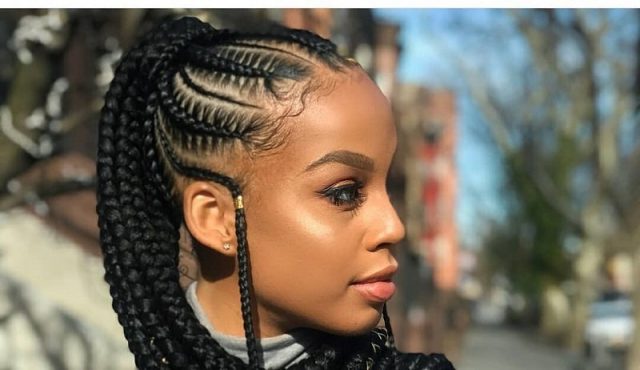 1. Double Goddess Braids
Double the braids = double the fun! You can pick where you want your braids to lie (closer to the ear for a more youthful look, and higher on the scalp going down the back of your head for a bolder take).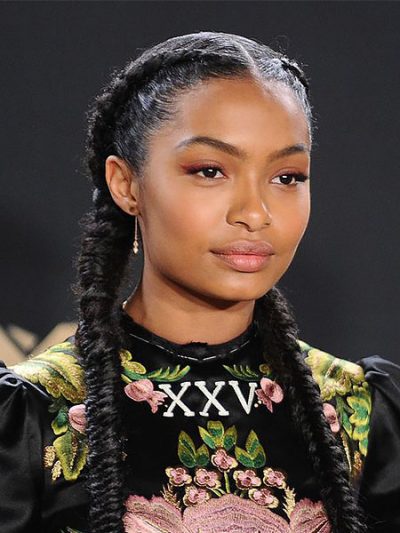 2. Goddess Braids Updo
Updos don't have to be hoity-toity and boring all the time, they can look cool and edgy too, and that's exactly what this style proves!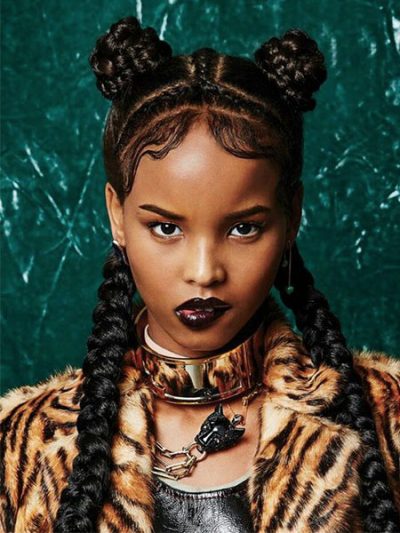 3. Four Goddess Braids
Admittedly, goddess braids may take some time to master. This is one of the easiest ways to do a 4-braid style, and you can finish it off with a simple knot at the base of your neck or tie them into a ponytail.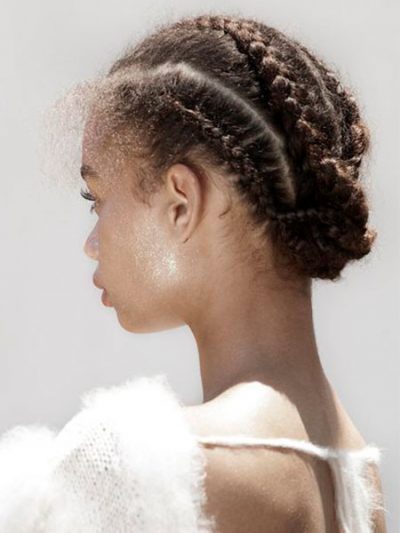 4. Goddess Braids in a Bun
Again, if you're a fan of updos, but are looking for something a little bit different, why not give this a try?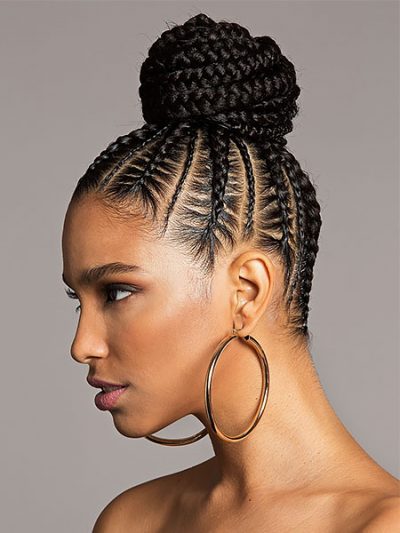 5. Goddess Braids in a Ponytail
You can't go wrong with the classic ponytail – except there's nothing classic about this particular one! This style is especially ideal if you're getting towards the end of having your braids in.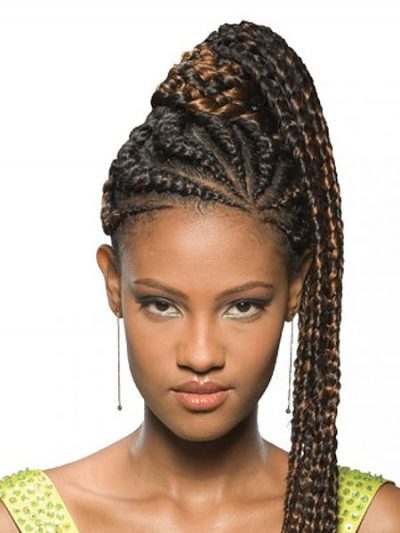 6. Three Goddess Braids
Simple, understated and elegant, this three goddess braid is perfect for any special occasion. The curling of baby hairs adds a feminine, soft touch to the entire look.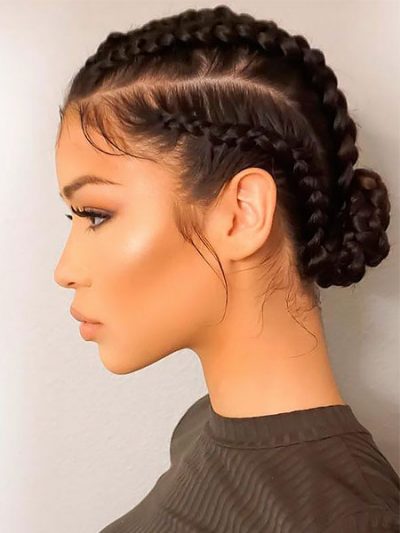 7. Goddess Box Braids
Since the box braid and goddess braid are so similar, why not give a combination of both a go? This 'do is certainly nothing to scoff at!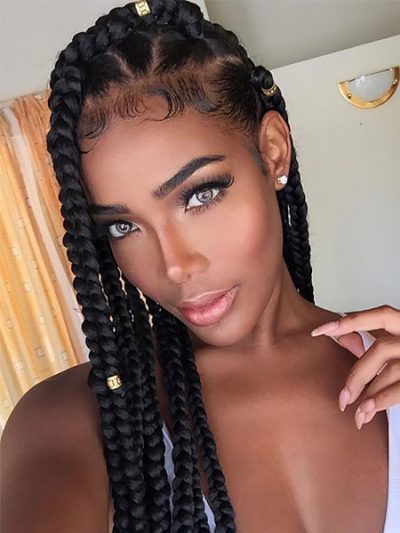 8. Five Goddess Braids
Feeling bolder? Looking for something bigger? Set aside all those double and triple goddess braids – this five goddess braid is certainly not for the weak of heart.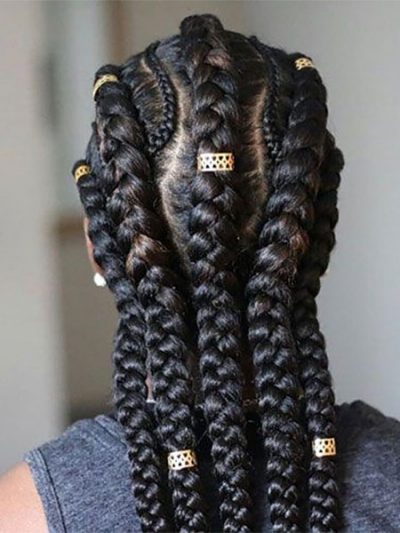 9. Goddess Braid Crown
Every woman is a pretty princess and a badass BOSS lady, which is exactly what this bold, yet feminine goddess braid crown hairstyle portrays.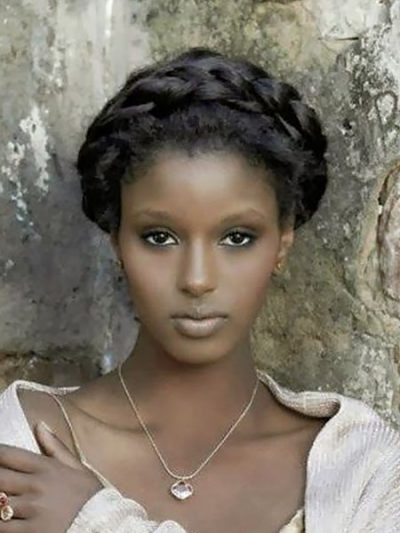 10. Six Goddess Braids
If you're feeling up for the challenge, this is one of the most complicated hairstyles you could go for. This modern hairstyle is certainly customizable to show off your unique personality.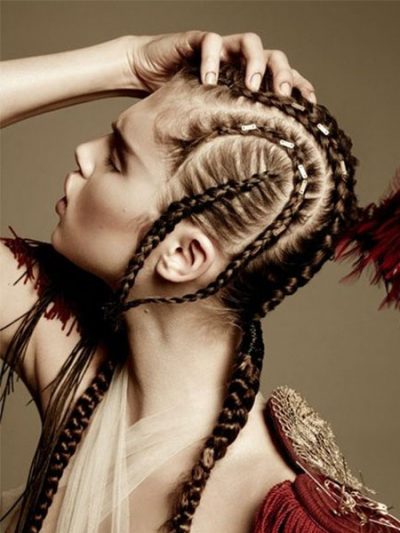 11. Goddess Braids with Bangs
You can still slay some goddess braids even if you have bangs. In fact, this hairstyle is great for anyone looking to experiment with the goddess braid style before diving in headfirst.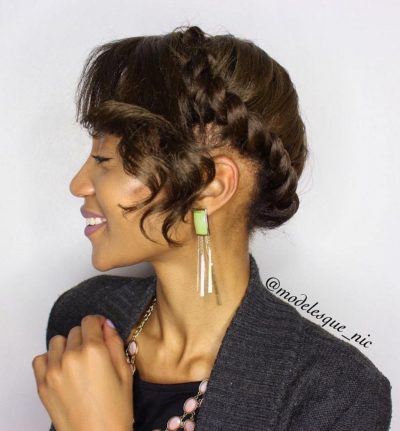 12. Big Goddess Braids
These big goddess braids have only one thing to say: go big, or go home. If you chose the first, all you have to do is braid in some hair extensions for extra thickness, and keep that hairspray on hand to keep those stray hairs in control!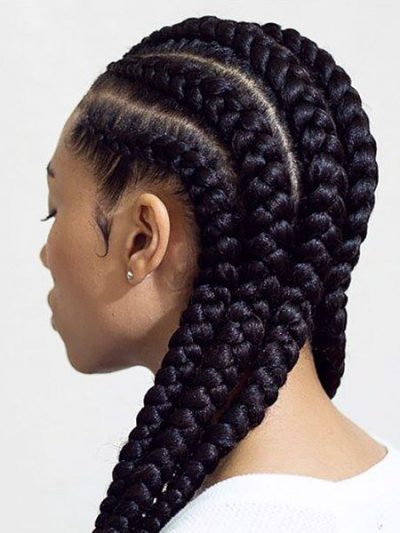 13. Blonde Goddess Braids
Blonde-haired girls don't have to miss out on this cool trend either – in fact, it will make you stand out more and the braids are sure to bring out the natural tones and hues of your hair.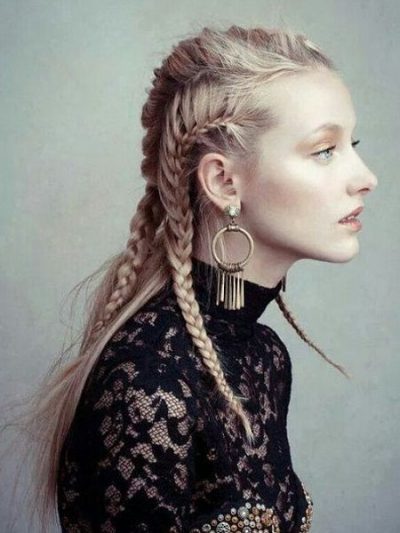 14. Goddess Braids with Color
A pop of color is always great, if you ask me! To achieve this look, you just have to braid in some colored hair extensions. Make sure to pick a shade that compliments your natural hair.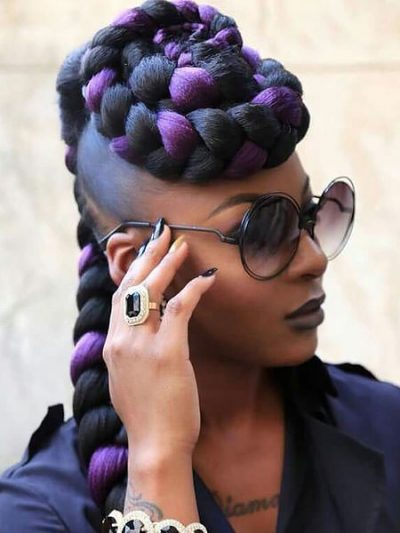 15. Cute Goddess Braids
This is also another great beginner hairstyle for goddess braids, the result being a cute and understated effect. You can also play around with things like the placement and height of the braids, making it truly your own.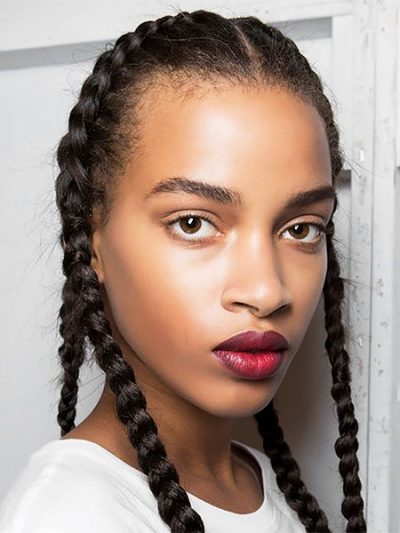 16. Goddess Braids Cornrows
Inspired by 90s fashion (which is definitely back in now), these thin braids are the epitome of cool.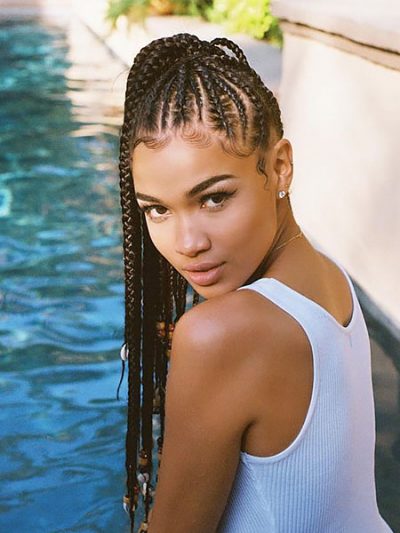 17. Halo Goddess Braid
This halo goddess braid is ideal for a formal function, or even a casual day out. They make you look like the goddess you are, so wear that crown high and proud!

18. Red Goddess Braids
One of the ways you can customize your hairdo is by playing with a different hue, and red is a great choice. A wash-out color will help you get that look in the short-run without committing to a permanent dye job, and you can always go back even if you decide it's not for you.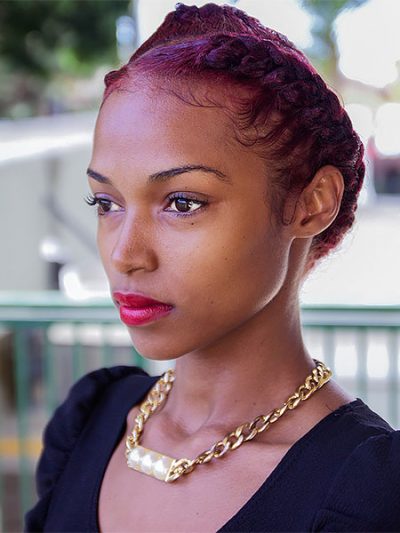 19. Goddess Braids to the Side
Sweep those goddess braids to the side to show off features like your neck, cheekbones, and collarbones. This unique hairstyle will make you look glam and ready to take on the world at the same time!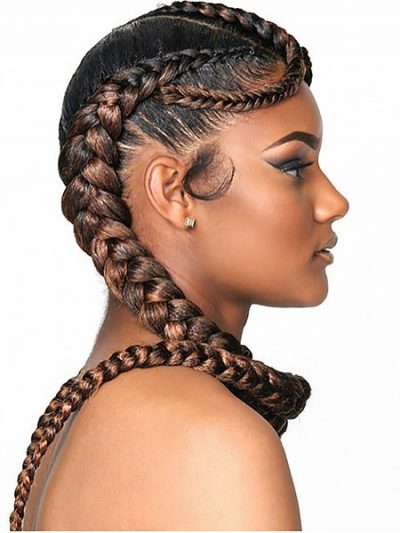 20. Goddess Braids with Shaved Sides
If you're feeling edgy, or if you already have shaved sides, this is a great look to try. This hairstyle is deal for women with rounder faces since the shaved sides will create an elongated effect.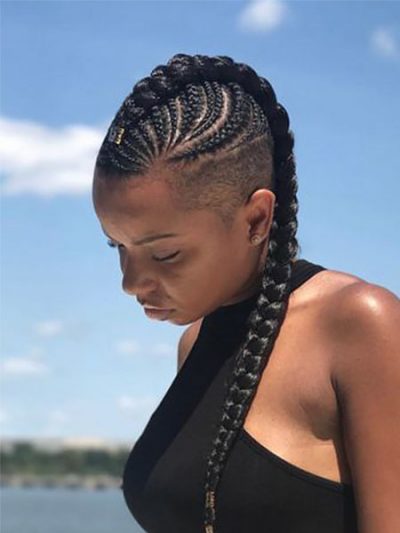 21. Goddess French Braids
The goddess french braid is created by weaving the outer sections of hair over the top of the center instead of under. This style is elegant and sophisticated, and perfect for those that want to try the goddess braids without going all out.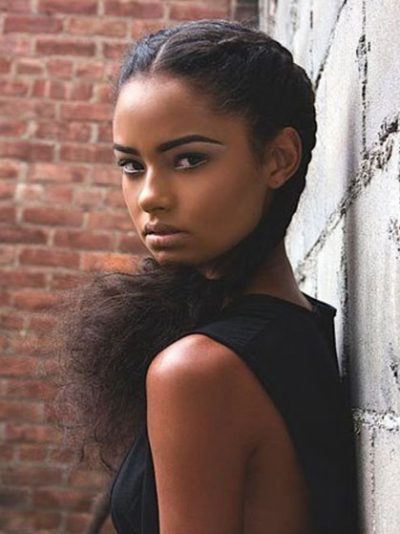 22. Jumbo Goddess Braids
Another go big or go home hairdo is the jumbo braid. Part your hair into thick sections, or if you're really looking to make a statement, add in some extensions to achieve these thick, gorgeous braids.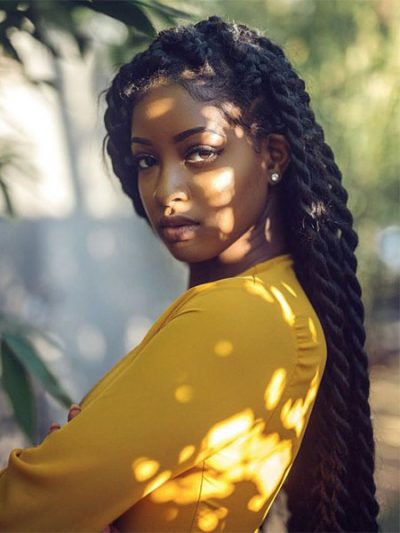 23. Long Goddess Braids
If you're looking for a way to keep your long hair free from damage, but also want to look cool doing it, this hairstyle is just the right one!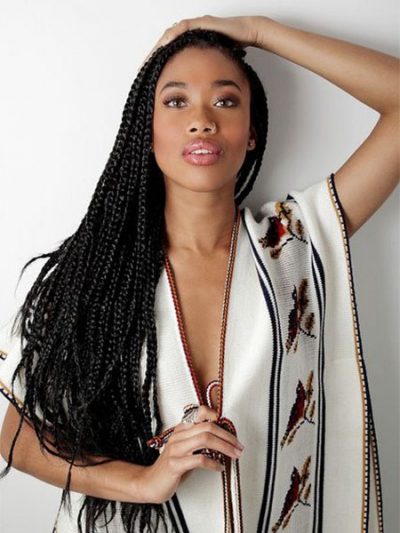 24. Small Goddess Braids
Suitable for all types of hair, and fitting for any occasion, these small goddess braids are the definition of sleek and sexy.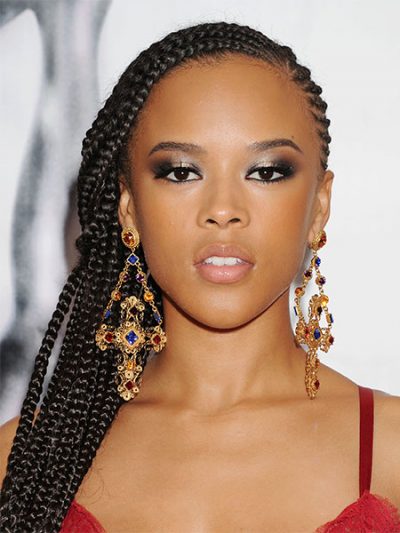 25. Goddess Twist Braids
This is another one that is definitely unique and so, so cool. Not everyone is going to have the time, patience, or expertise to achieve this look – so you'll be the talk of the town when you step out with these.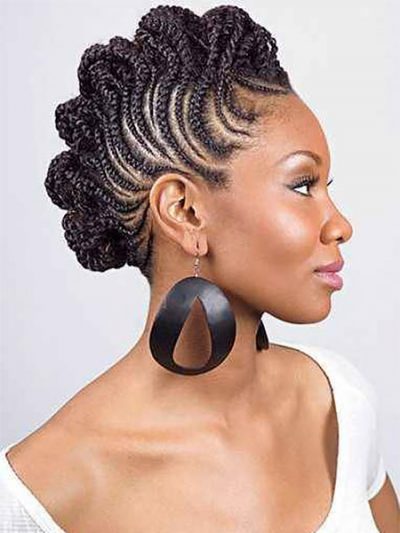 26. One Goddess Braid
A single goddess braid can be just as dramatic and chic as the more intricate ones. For added effect, opt for some extensions, or you could even pick multiple Dutch of French braid styles for the top of your head.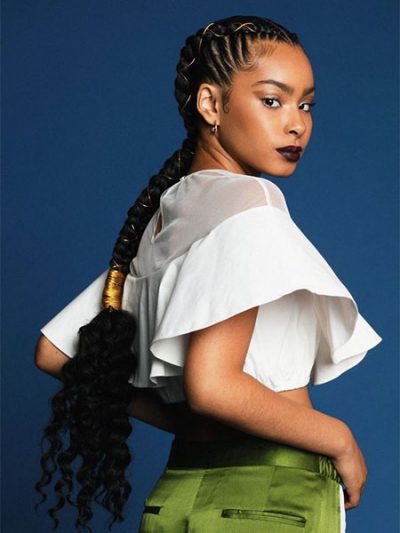 27. Fishtail Goddess Braids
The fishtail braid is a classic, and when combined with a goddess braid, it looks out of this world! Perfect for those with thick hair, all you have to do is start with goddess braids at the crown of your head and then switch to a fishtail once you reach the nape of your neck.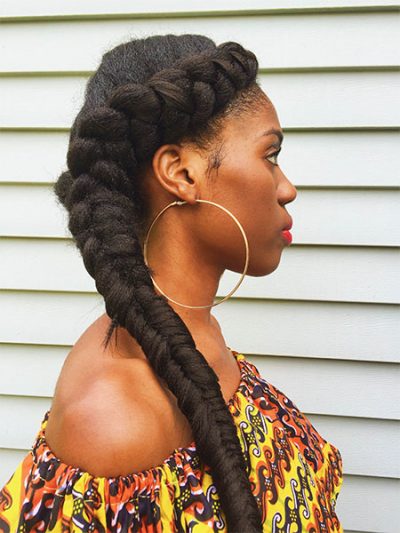 28. Goddess Braids with Curls
Curly-haired ladies can try this unique hairstyle, and the best part is that it can look amazing on people of all ages. This look also makes use of the baby hair trend, curling them loosely to accentuate the entire look.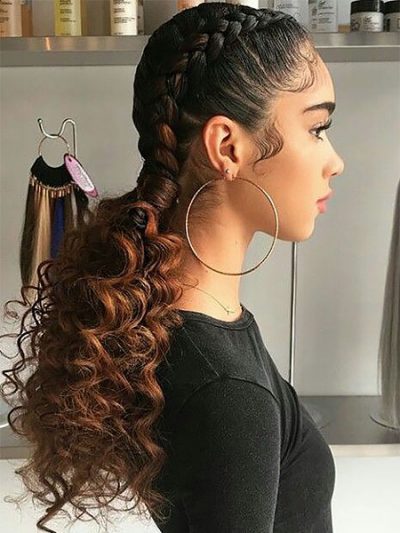 29. Goddess Braids on Short Hair
Short-haired women don't have to miss out this cool trend either. Something like beads at the end of your braids, as demonstrated here, can take your hairdo to the next level.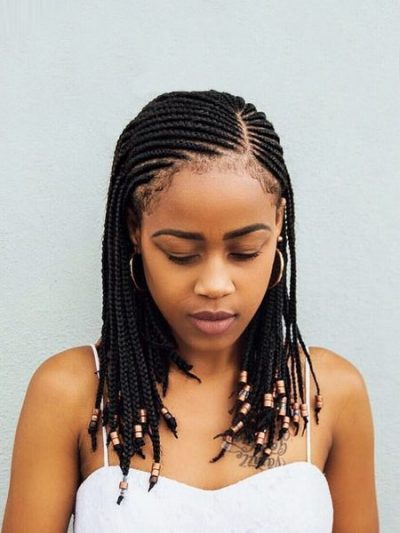 30. Goddess Braids to the Back
If you've got stunning cheekbones, don't be afraid to show them off! This straight-back goddess braid look lifts the face and lets your hair fall down the back instead of the sides.
.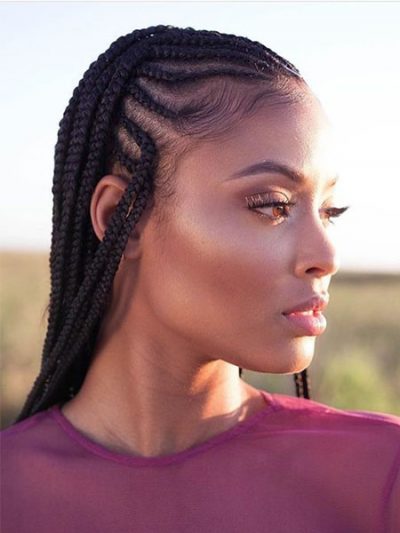 How to Do Goddess Braids
Share On Facebook