9 Tips And Natural Remedies To Control Oily Skin
Oily skin can be a sticky situation to deal with, especially something that seems like the right thing to do – like drying it out – can be disastrous. In fact, the best way to deal with oily skin is to properly manage the excess sebum and not get rid of it completely. Doing the latter will only encourage the sebaceous glands to produce more oil, and that's definitely not something you want. Oily skin is not just unpleasant to deal with and look at, it can be a breeding ground for bacteria and acne. That's why you need to get a handle on it stat!
Taking care of oily skin can seem like a daunting task, but with a little bit of knowledge, it's certainly not impossible. Read on to find out all the best natural tips and remedies that'll help keep those overzealous sebaceous glands under control.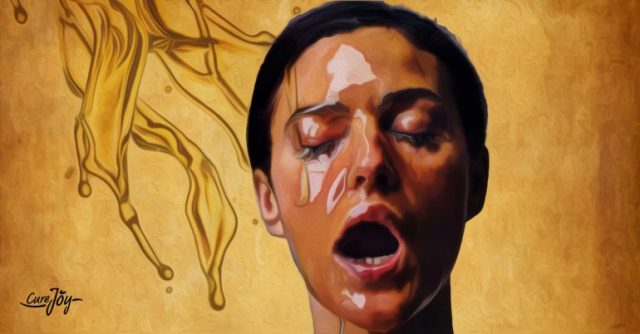 1. Use A Cleansing Oil
Suggesting the use of a cleansing oil might sound counterproductive, but it's actually a great natural method that will help get rid of the residual makeup, sebum, and dirt on your face. A long-time popular ingredient in Korean skincare, it is now being spread all across the world as well, thanks to its positive effect on oily skin.
A good choice would be either sea buckthorn berry oil or jojoba oil, both known for their effectiveness in reducing sebum production. It's also good to note that everyone's skin is different and what works for someone else might not work for you, but it's always worth a try!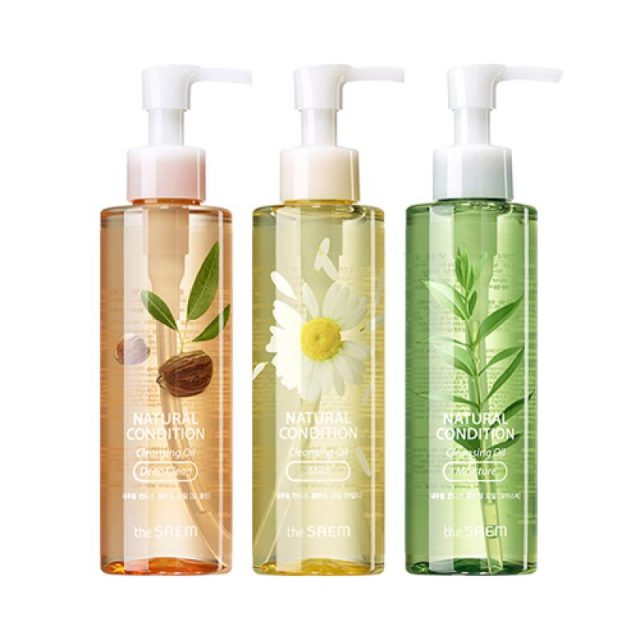 2. Don't Wash Your Face More Than Twice A Day
As we said earlier, it's important not to overly dry your face either, which is why it's best to stick just a twice a day when it comes to washing your face using natural cleansing oils. Constant washing and rubbing, especially if you also use a cleansing product, can strip away all the natural oils necessary for smooth and supple skin.
It's also best to avoid products with benzoyl peroxide or salicylic acid, which are known to be beneficial for acne but also can be quite drying. These are better used as spot treatments instead so that your skin isn't exposed to such harsh products too often.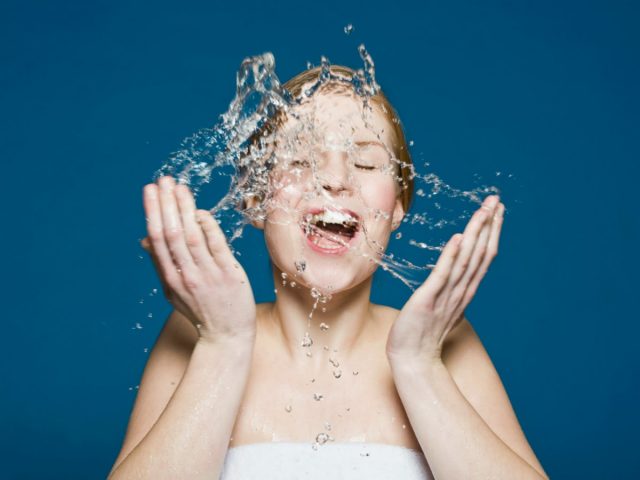 3. Use A Face Mask Several Times A Week
We all know oily skin is more prone to breakouts and acne. Using a face mask 2-3 times a week will help remove excess dirt and oil and unclog your pores. Plus, it's also a nice way to relax and give your skin a refreshing boost. Make sure you pick a face mask with hyaluronic acid or alpha hydroxy acid (AHA), which are know for their ability to get rid of extra oil.
You can also go the DIY route and whip up a simple face mask at home, but make sure to use ingredients that are good for absorbing oil and sebum. Here are some of the best choices:
Papaya: Proven to combat both oil and bacteria, as per a study published in the Indian Journal of Pharmaceutical Science, papaya is also an ingredient that will leave your skin glowing, but not too dry. All you have to do is mash up some of the fruit and use it as a mask or cleanser.
Clay: Clay does wonders in absorbing extra oil, which is why you can find it in a lot of commercially-produced face masks. You can also buy cosmetic clay powder at the health store and mix it in with a bit of mashed papaya for a super oil-absorbing mask. But, do make sure to leave it on for only 15 minutes, and do not let it dry completely.
Lemon & Egg White: Lemon and egg whites are a popular folk skin remedy known to tighten pores. All you need is an egg white mixed with 1 teaspoon of fresh lemon juice for this mask. You could also try adding a cup of mashed strawberries for a vitamin C boost.
*Remember to do a patch test (a dab of the mask on the back of the hand or your ears) to ensure that you aren't allergic to any of the ingredients whenever trying a new mask.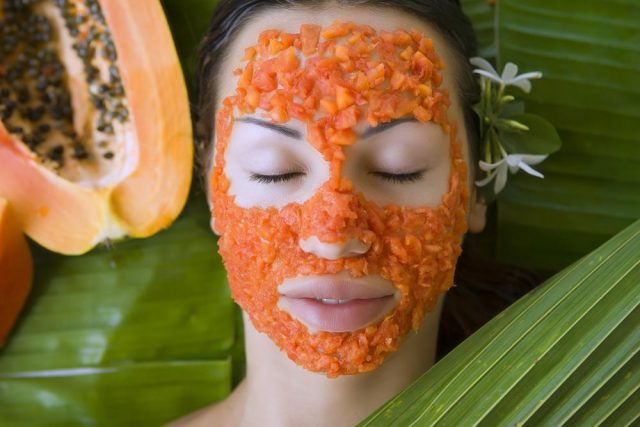 4. Always Remember To Moisturize
Yes, you need to moisturize even if you have oily skin. This will keep it from drying out, which would cause your sebaceous glands to go into overdrive. However, it is best to stick to water-based moisturizers with minimal fragrance, as this will keep your pores from being even more burdened with oil.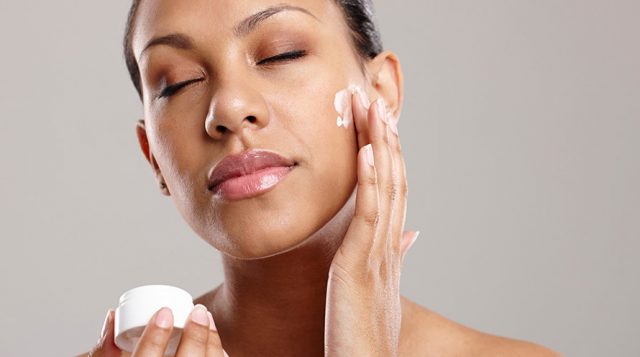 5. Add Honey To Your Skincare Regimen
Honey really is a miracle ingredient, whether it goes on the inside or outside of your body. As for skin treatments, it can be used in face masks or as a spot treatment. Honey can be helpful in getting rid of excess oil, hydrating the skin, and destroying bacteria like Propionibacterium acnes and Staphylococcus epidermidis which are notorious for causing acne and breakouts.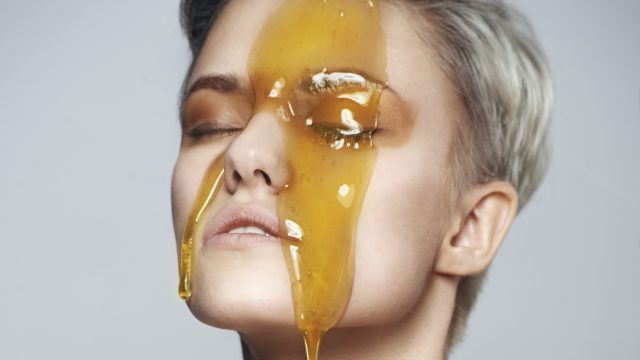 6. Green Tea Toners Are Your Friend
Toners are another essential ingredient in skincare as they help remove oil and tighten pores. There are plenty of toners out there for you to choose from, but one that heavily features green tea might just be your best choice. Green tea is a great source of polyphenols (antioxidants) that are known to control excess sebum production, bacteria, and inflammation.
If you prefer a do-it-yourself, you could just steep some green tea leaves in some water, pour it into a spray bottle, and spritz away!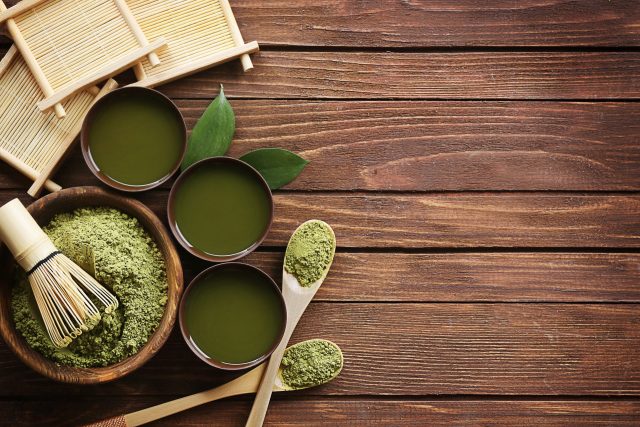 7. Blotting Paper To The Rescue
Dealing with oily skin can be a real pain-in-the-butt, especially when you've gone out of your way to try to look good. Constantly dabbing your face with powder won't only dry out your skin too much, it might make you end up looking like a plastic doll with too much makeup caked on.
Blotting paper, while not something that will stop your skin from producing more oil, is a lifesaver for when you need to wipe away the excess oil so you don't look like a sweaty, oily mess. It is easy to carry, inexpensive, and a great way to keep that shiny greasiness under control on a hot summer's day.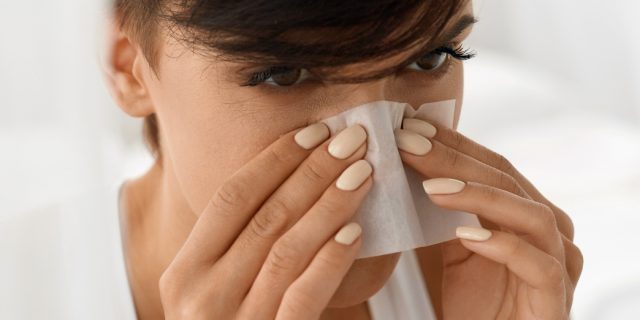 8. Exfoliation Is Key
Exfoliating your skin is another essential for skin care as it helps remove dead skin cells, oil, and dirt. Regular exfoliation will also ensure that the sebum in your skin and pores do not get clogged, which could lead to breakouts. It is also important to do this without overly drying your skin, as we have stressed several times already, so twice a week is aplenty
That is why almonds and oatmeal, both natural ingredients, can be some of the best exfoliants. All you have to do is combine either one of them with honey for a DIY face scrub. Gently scrub it on and wash with water.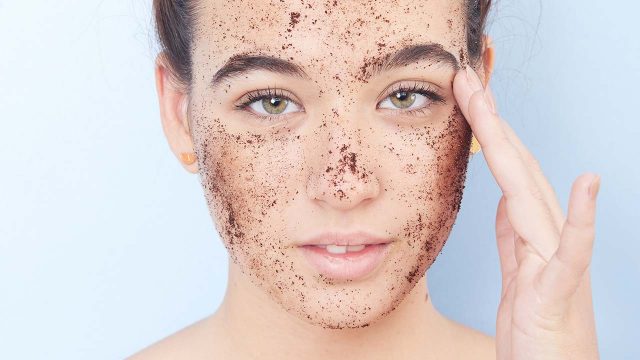 9. Eat Good Food
You don't need science to tell you that a clean and balanced diet is the best way forward. It can play a key role in keeping several parts of your body healthy and refreshed, and yes, that includes your skin!
It's a known fact that a diet high in sugar, carbs, and oily foods can lead to several skin issues like acne, breakouts, and greasy skin. It's always best to stick to fresh, natural foods, including dark, leafy vegetables, plenty of fruits, nuts, and whole grains. This is will ensure you have a healthy body, mind, and perfect skin!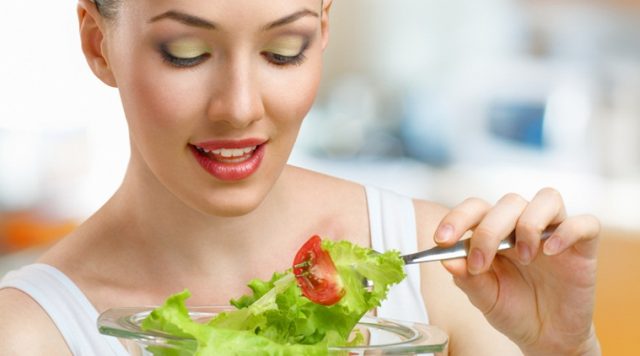 Share On Facebook