Bubblegum Pink to Neon Green – See the Bold Celebrities Who Slayed Unconventional Hair Colors
Hair and makeup trends seem to be changing every few months, and of course, our favorite celebrities are the first to jump on the bandwagon. Playing with the length and style of hair has been the most famous trend of late, but that didn't stop these celebrities from taking it a step further and coloring their hair in incredulous shades. While most of us would be afraid of looking silly with hair colors like these, these ladies (and gents) pull it off like pros!
From bubblegum pink to icy blue and even neon green – take a look below to see which of your favorite celebrities went the unconventional route and looked amazing while doing it!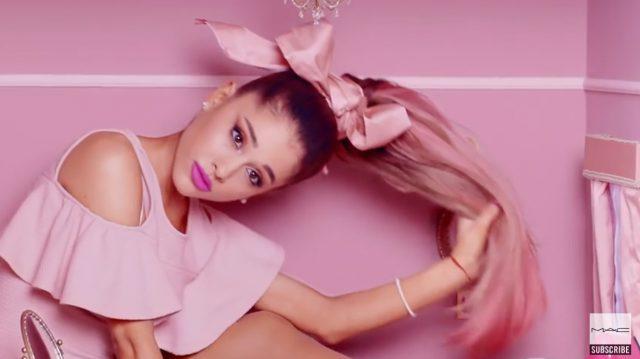 Kim Kardashian – Neon Green
Kim K is a chameleon when it comes to hair color, and there aren't many styles that the star hasn't tried at some point or the other. But one of the most stunning looks she's worn came in the form of this neon green hairdo she wore a few months back. Blink and you might miss it because it could easily be mistaken for platinum blonde from a different light. But the best part about this 'do is that it perfectly matches her shiny Lamborghini!
Cardi B – Rainbow Topknot
Rapper Cardi B is no stranger when it comes to outrageous hairstyles and colors, but this time, she took it to a whole other level with not just one but a whole range of colors in a single 'do! Clearly, being seven months pregnant wasn't something Cardi was going to let cramp her style! The addition of the topknot makes the hairdo a signature of hers, and we think she looks gorgeous!
Elle Fanning – Bubblegum Pink
Debuting her newly-dyed hair on an Instagram post, the actress captioned the photo "Princess Bubblegum", an ode to the character Princess Bonnibel Bubblegum of the Candy Land from the Cartoon Network show Adventure Time. The character is depicted in fully pink, from her clothes to her hair. Similarly, Elle wore a pink sweatshirt and glasses.
Ariana Grande – Icy Blue
Ariana Grande's hairstyle is a signature. You'd rarely see her without her high ponytail that goes all the way down to her waist. But when it comes to hair color and switching it up – our girl is the queen! She recently dyed her hair icy blue, courtesy of hairstylist Chris Appleton, for an ad campaign with Reebok. Much like Elle Fanning's bubblegum pink hair, this one is giving us major Candy Land feels too.
Pete Davidson – Platinum Blonde
Speaking of Ariana, her fiance SNL star Pete Davidson seems to have taken some inspiration from her for his latest look. It's not rare to see a woman dying her hair platinum blonde (although not too common either), but it's definitely a shock to see a guy doing it! One thing's for sure, Pete seems to be gearing up for his upcoming nuptials to the famous singer in style.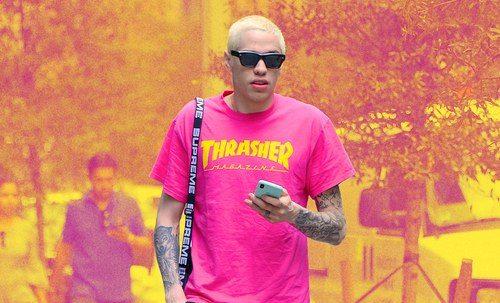 Maisie Williams – Aquamarine Blue
Maisie Williams is a name that Game of Thrones fans are very familiar with. In a wild departure from her normal brown hair, and her character's signature look, the then 19-year old dyed her hair a cool shade of Aquamarine blue. She flaunted her new hairstyle at the women's Wimbledon final where she watched Serena Williams earn her seventh championship!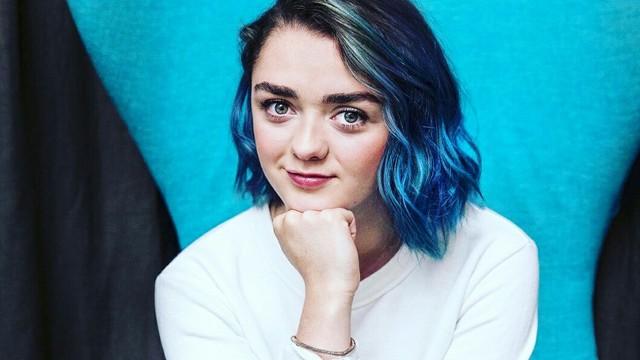 Cardi B – Neon Pixie
All of Cardi B's hairstyles are fierce, but this one especially so. Long hair is one of her signature looks, which is why she shocked everyone when stylist Tokyo Styles posted this picture of her neon pixie 'do. In it, we see Cardi give us her signature smolder while sporting a bright blue, slicked-back pixie cut. The hairdo looks beyond amazing!
Bethenny Frankel – Fiery Red
Trading in her "regular" brown hair" for a fiery new hair color, The Real Housewives star stunned crowds at the launch of her new line of sweets, SkinnyGirl Candy. Her new hairstyle was exactly on theme with the sweets which were extremely colorful and vibrant.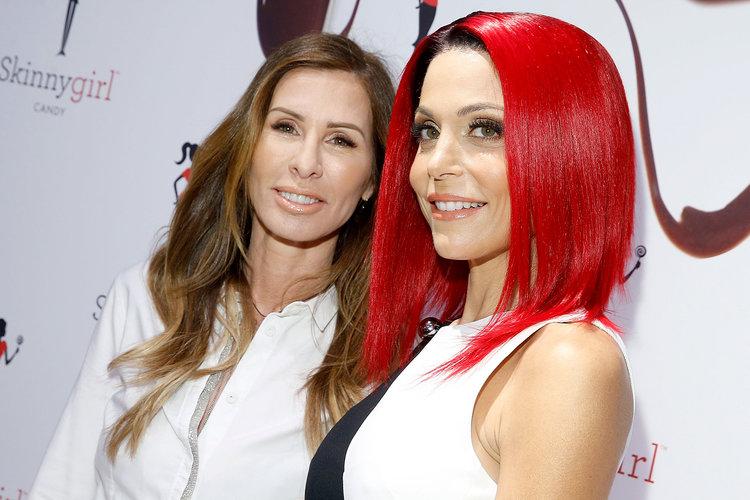 Leighton Meester – Platinum Blonde
Leighton Meester is a natural brunette who will always be seen as her prim and proper trendy-girl character Blair Waldorf from Gossip Girl. Perhaps that's why it was such a shock to see her step out in a brand new hairdo – platinum blonde wavy locks! She calls it "Jayne Mansfield" platinum and says it's really fun for both herself and for surprising others.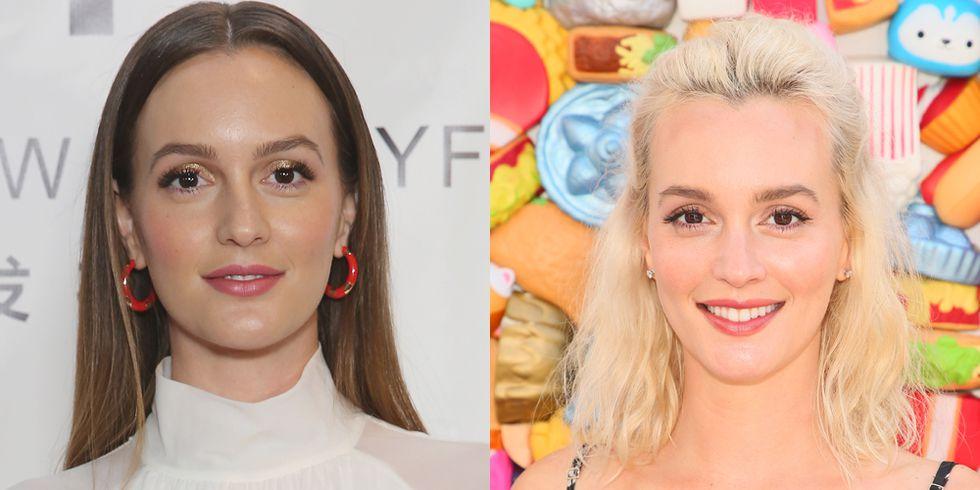 Kim Kardashian – Blue
We couldn't choose between the two of these blue-shaded hairstyles of Kim K, although they're both really different. One is a lob or long bob that is a light powdery blue shade, and the other is a darker blue with her long wavy hair that makes her look like a comic book character. Both of these looks were created by Chris Appleton, the hair guru behind many of Kim's and several other celebrity's show-stopping looks.
Share On Facebook