Elegant & Beautiful Prom Hairdos For Long Hair
Every girl dreams of getting all glammed up on two special days of her life. One of them being her wedding, and the other, well, prom. You want to get the perfect outfit, have your makeup done just right, and of course, pick the right 'do.
Long hair is awe-inspiring but can be a little monotone if you aren't sure how to style it in modern, yet stylish ways. If you're feeling stressed about how to style your long hair in something that does not look boring, but is also elegant enough for a night as special as prom, fret not! We're here to guide you along; here are some beautiful prom hairdos for the long-haired girl.
1. Long Braids
Braids are the perfect hairstyle for adding some femininity and romance to your look. They're ideal for casual settings but they can also be upgraded for any formal event. They also gain bonus points for being easy to achieve and relatively low maintenance. There are plenty of options for you to choose from when it comes to braided hairstyles from fishtail braids, Dutch braids, French braids, to everything in between – they can all look great on prom night when done just right.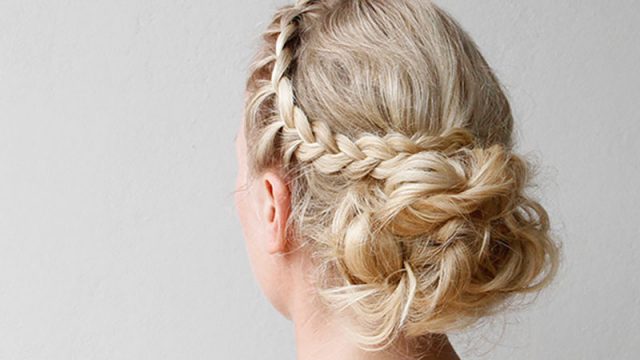 2. Twisted Romantic Updo
This look is easy to create and is a classic. It will keep your hair out of the way, drawing more attention to your face and dress. Another great thing about it is that you can really let your creativity take control and come up with something that's uniquely you.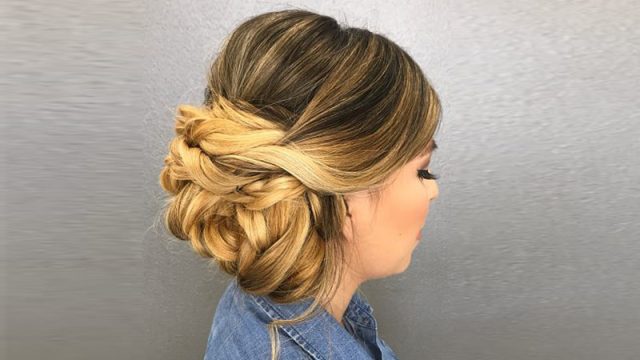 3. Half Up Half Down
Show off the length of your beautiful tresses while also making sure it doesn't keep getting in your face with this half-up-half-down look. It's elegant, sexy, and adding some curls at the bottom keeps it from poaching "boring" territory.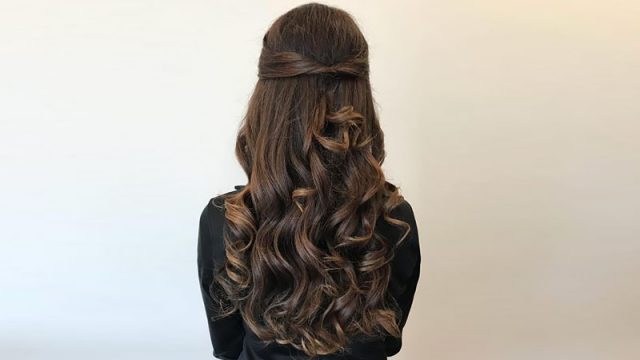 4. Long Ponytail
A glamorous ponytail can be another way to make sure your hair is hassle-free all night but also looks amazing. It's pretty simple to achieve, and you can finish it off with a few curls (if your hair isn't naturally that way) to make it extra special.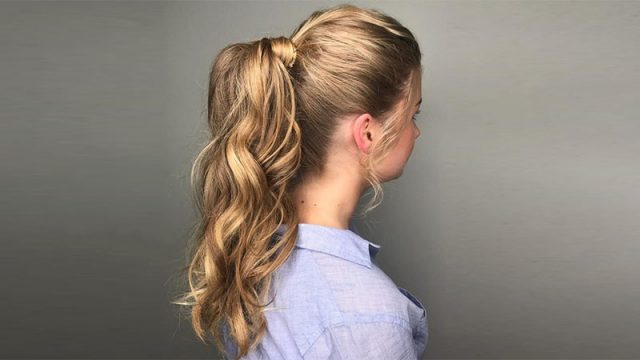 5. Long Side Part
A side part can make you look like a movie star while being laidback enough to not have to fuss with it all night long.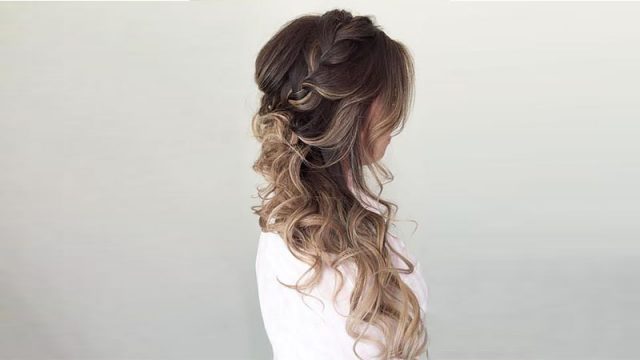 6. Low Bun
A variation of the classic updo is this low bun, and it's pretty easy to do yourself as well. Just pull up your hair in sections, pinning them at the nape of your neck. Makes sure to leave a few shorter hairs flowing by the side to add a bit of softness to the look.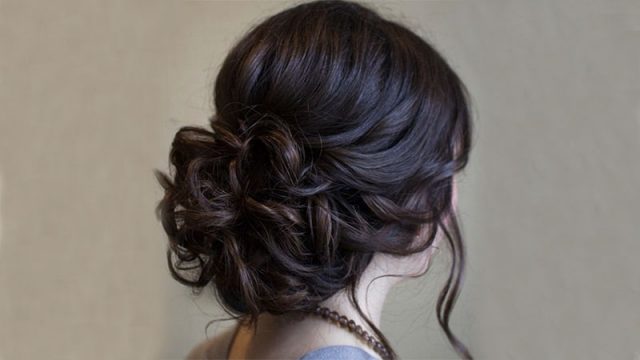 7. Long Curls
If your hair is naturally curly, make the most of it for your prom. A great way to do so is with loose, side-swept curls. One of the most classic prom hairdos to date, this style is simple and universally flattering. Side-swept curls are perfect for the no-fuss girl who just wants an effortless yet glamorous look.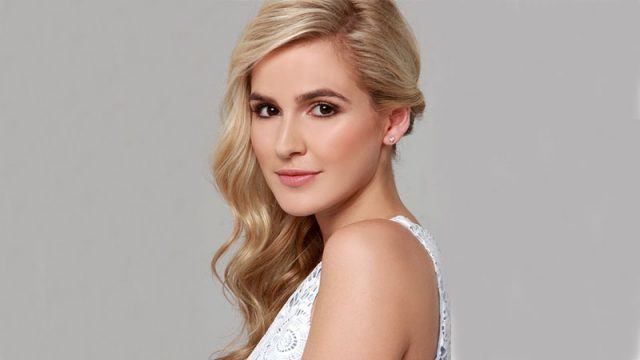 8. Long Hair with Bangs
Bangs can transform a look from boring and monotone to something new and exciting. Adding a face-framing fringe is going to compliment your naturally long tresses perfectly. And on a night as special as prom, you want to look your absolute best!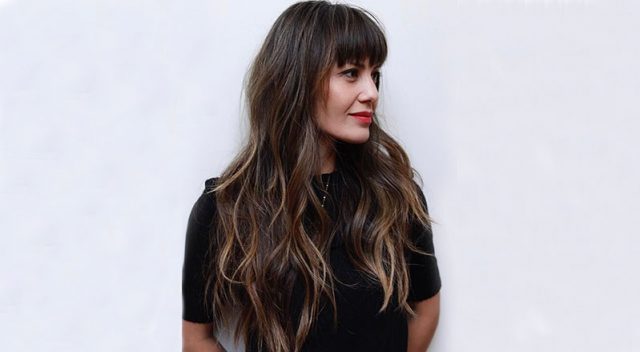 9. Half Crown Braid
Every girl dreams of looking like a princess on prom night, so why not go for this half-up half-down crown braided hairstyle? It's just the right amount of glamorous while also being fun and youthful. And you get to wear that crown like the Q-U-E-E-N you are! Braid your hair Dutch-braid style, but only halfway through. You can add some curls or waves to the bottom to add an even more romantic feel to the entire look.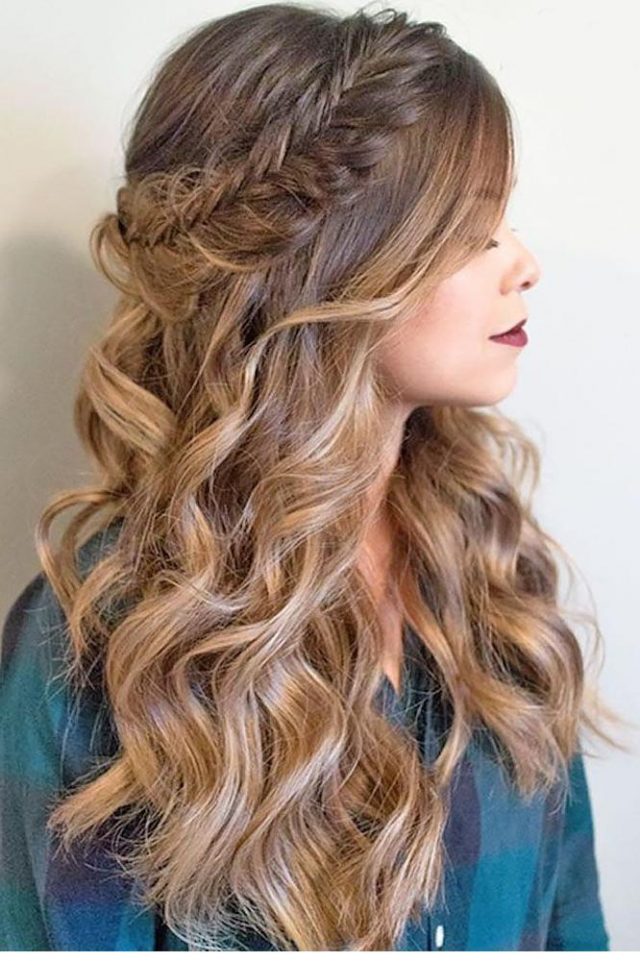 Share On Facebook