Exquisite Medium-Length Prom Hairstyles That Are Just Stunning
Not only is prom an important milestone in the life of a high schooler, but it is also definitely one of the most memorable nights you'll talk about for a long time to come. Girls, in particular, might start planning for the day well in advance, thinking about what dress to wear, and of course, how to do their hair. If you're shopping around for inspiration for medium-length prom hairstyles, you've come to the right place! Keep scrolling for some of the best exquisite medium-length prom hairdos.
1. Waterfall Braids
While most braided hairstyles are probably seen as long-hair friendly, there are plenty that can go well with medium-length as well – even if you have to use a couple more bobby pins than usual! One of them is this elegant and classic waterfall braid hairstyle. Perfect for any formal occasion, including prom night, it works perfectly with medium length hair as well. If you're feeling up to the challenge, you can also take it a step further with the fun and flirty cascading waterfall 'do!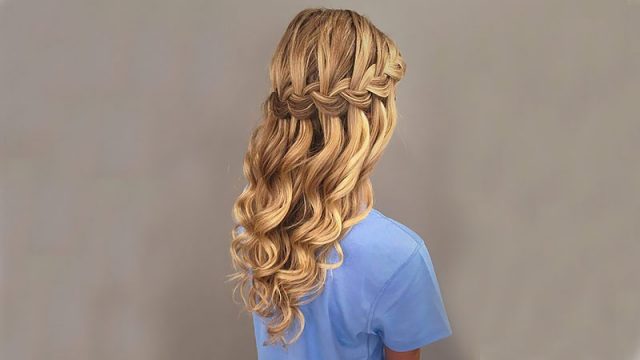 2. Medium Length Updo
The updo is always a classic, always elegant, and always pretty low maintenance. All you need are a few bobby pins and hair elastic and you can play around with a variety of different styles as well.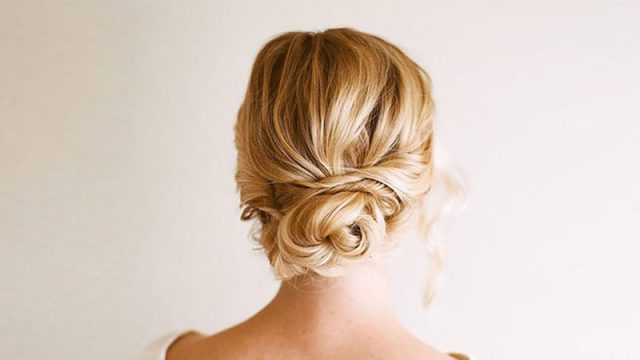 3. Half Up Half Down
Show off all those gorgeous features of your face by keeping your hair out of it. This half-up-half-down 'do is perfect for just that! You can make up this look by knotting individual strands together, creating interesting visuals from all sides and angles.